Description
www.ChicagoinWhite.com
In 1893 Chicago introduced the "City Beautiful" aesthetic movement to the world- the idea that the beautification of a city in a classic tradition would increase the quality of life. Once a year, for a few short hours, this vision comes back to life as thousands gather in an elegant yet whimsical celebration of all that is Chicago in White.
This year's non-profit partners are the South East Chicago Commission and #3S4H with Habitat for Humanity.
Chicago in White is a 21+ event.
This year's secret location will be announced via email and social media on the morning of August 6th
We are excited to welcome this year's sponsors: Chloe Wine Collection and Eataly, along with our new partners Handmade Events and Luxury Management.
You can pre-order Chloe Wine at a reduced rate of $25.00 (+tax), and pick up on the day of our event, or purchase on site for $28.00 (+tax) per bottle.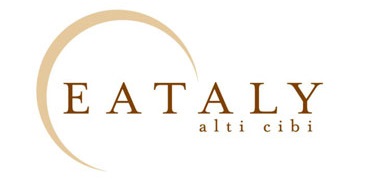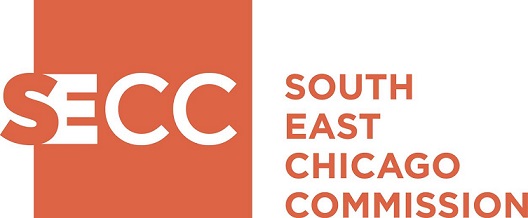 TICKETING
When do tickets go on sale? Tickets are now live.


How many tickets can I purchase? 1 ticket per person, up to 10 tickets at a time. All names and email addresses of guests must be included for additional ticket purchases in order for the ticket to be valid.


What does the cost of the ticket include? Chicago in White provides the location, tables, chairs, linens, entertainment and experience.


Are tickets final sale? Tickets cannot be refunded but are transferable. If transferring ticket to someone else, you must provide their name and email address by Friday, August 5th at 12PM.


How do I purchase a ticket for my friend? You can do this as you would for yourself. Please use their name, phone number, and address when purchasing. All personal information on the order form must match the ticket holder's ID, which will be checked at the entrance.
GENERAL
How do I get there? This year's location will be within the city limits. We will send out the location on the morning of and encourage everyone to take the CTA, walk, bike or cab.


Will parking be available? Chicago in White does not coordinate parking. We encourage using public transportation.


How do I sit with my friends? We will coordinate this with you.


How will check-in work? Bring your ID and a copy of your ticket, we'll take care of the rest.
How do I volunteer? Please email chicagoinwhite@luxurymgt.com

directly




In the case of inclement weather will there be a rain date? Chicago in White happens RAIN or SHINE! White umbrellas can be purchased online or in local stores. If it looks like there may be inclement weather, dress appropriately — it may be the most fun you've ever had!


Can I bring alcohol? Chloe Wine Collection is our official sponsor this year. You can pre-order wine for pick up on the day of Chicago in White or purchase on site.


Are there any age restrictions? Chicago in White is 21+ this year.


What will be the vibe? Only the most proper decorum will be tolerated. Guests are expected to show authorities that large groups are capable of incredible deference and respect toward the beauty of the space the event is held, and their fellow diners. In the tradition of the event, guests will sparkle and dazzle, while at the same time the space they occupy remains pristine and unspoiled by the event.


What else should I bring? Guests must bring the following items from home, and adhere to the code of dress and conduct. Advice on where to buy supplies and clothing will be periodically posted on our Facebook page.
Food: Although we will be dining al fresco, please keep the elegant spirit of the event in mind. Whether you bring a splendid creation from home or purchase one of our baskets, plan to enjoy an appetizer, main course, and dessert. Your food does not have to be white!
Garbage: You must bring your own white trash bag and dispose of any waste at designated garbage cans.
Tableware: The overall effect of your table should be white, elegant, and chic. A white tablecloth will be provided for you, but feel free to bring candles, china, and other charming extras. You should bring white cloth napkins.

Dress Code: With the exception of shoes, guests' entire outfit must be white, including pants, shorts, shirts, skirts, dresses, and jackets. Hats and creative attire are permitted, but always with a nod to the elegant and chic nature of the event.
Save
Organizer of Chicago in White 2016