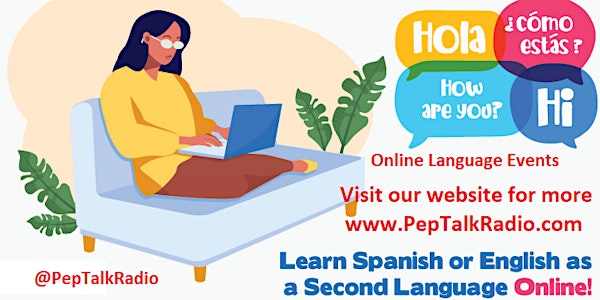 Charlemos en español - Spanish Language Learning Event
Do you want to dance Latino music while you doing cardio and practicing Spanish? If so, this is the perfect event for you.
About this event
Hola,
Ven a practicar tu español conmigo y con los entusiastas usuarios de Duolingo. Cada quince días tendremos un tema para que hables español en un ambiente divertido donde puedas practicar y aclarar dudas. En este evento el principal objetivo será la conversación en grupos.
All levels are welcome.
Have fun, hang out with people from different cultures, create a cool international community and get better at Spanish along the way.
Instagram: https://instagram.com/peptalkradio