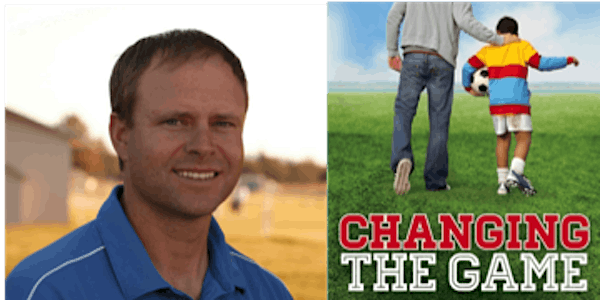 Changing the Game: Creating a Player-First Environment in Youth Sports
Description
Changing the Game: Creating a Player-First Environment in Youth Sports
Featuring internationally known TEDx speaker and best selling author, John O'Sullivan of the Changing the Game Project.
Conventional wisdom holds that youth sports are a positive experience for our children, yet 70% of children drop out of organized athletics by the age of 13. Youth sports have become an ultra-competitive, adult-centered enterprise that has taken the "play" out of "play ball" for far too many kids, but we can change that. In this talk, you will learn how to:
- Keep your kids in sports!
- Push and praise your kids to perform well
- Change your kids' sports experience for the better
- Motivate your kids to take ownership for sports
- Help, and not hinder, their performance through the things you say and do
John O'Sullivan is the author of the international bestseller Changing the Game: The Parents Guide to Raising Happy, High Performing Athletes, and Giving Youth Sports Back to our Kids. He has nearly 3 decades of playing and coaching experience in youth, high school, college and professional soccer, and consults with organizations such as US Youth Soccer, USA Football, US Lacrosse, and other sports organizations across the US, Canada, and Europe. John speaks to parents and coaches around the world about the issues facing today's children and helps organizations create collaborative environments amongst parents and coaches that help their athletes perform to their potential.
Organizer of Changing the Game: Creating a Player-First Environment in Youth Sports