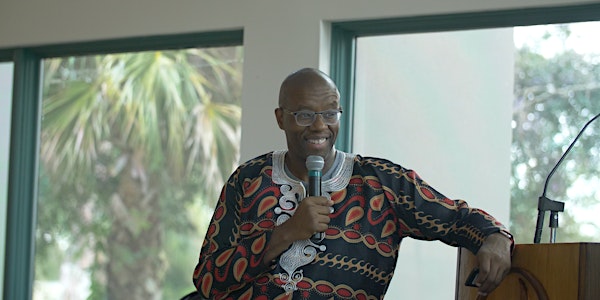 Challenges and Opportunities for White Allies: Introduction to the White Ally Toolkit
When and where
Location
Faith Mennonite Church 2720 East 22nd Street Minneapolis, MN 55406
Refund Policy
Contact the organizer to request a refund.
Description
Challenges and Opportunities for White Allies: Introduction to the White Ally Toolkit

Dr. David Campt is a national leader who has been creating racial equity dialogue for more than two decades. His clients have included the White House, social justice organizations, members of congress, the foundation community, labor unions, corporations, universities, and non-profit organizations. In the summer of 2016, his attention turned toward translating his expertise about racial dialogue toward giving practical guidance so that white allies can do the vital conversational work with other white people that is sorely needed so that racial equity efforts will be successful. Since its founding, the White Ally Toolkit (WAT) has touched thousands of people in person and online, and represents an important innovation in the struggle for racial equity.

Using current research on persuasion, the White Ally Toolkit teaches trainees concrete skills for using their own racial background as a tool to advance racial equity. We're working with Dr. Campt to reduce the 55% of white people who are racism skeptics.

At Peacebuilding, we believe racism breeds dignity violations and structural trauma that we need to talk about and transform into nonviolent power. And, as Dr. Campt says, there is no reason we can't enjoy ourselves together while we learn engaging strategies to change our communities for good.

Please join us for Dr. Campt's Thursday evening presentation as we kick-off of weekend of White Ally Toolkit trainings in Minneapolis. This Thursday event is open to the public and is a pay-what-you-can event. Online pre-registration is required.

---
Training Objectives:
1. Learn why the White Ally Toolkit is necessary for positive change in our communities.
2. Learn the background of the White Ally Toolkit.
3. Learn the basic strategies of the White Ally Toolkit's R.A.C.E Method.
1.5 hours of optional continuing education credit are available for an additional $15 for social workers, teachers, nurses.
To purchase CEs, please follow this link: https://cesforintrotowatmar72019.eventbrite.com
---


If you are interested in joining us on Friday and/or Saturday,we invite you to learn more below:
The White Ally Toolkit: Part 1
Friday March 8, 1:00 – 4:15 p.m. at 4100 Lyndale Avenue, S., Minneapolis
Saturday, March 9, 8:30 – 11:45 a.m. at 4100 Lyndale Avenue, S., Minneapolis

Going Deeper with the White Ally Toolkit: Part 2
Saturday, March 9, 1:00 – 4:15 p.m. at 4100 Lyndale Avenue, S., Minneapolis


---
Please enjoy these YouTube videos about Dr. Campt's work:

---

Cancellation Policy: We anticipate high demand for this event. If you realize you cannot attend, please contact us immediately at info@mnpeace.org to let us know. This will open your spot to another attendee. Since Dr. Campt will only be in town for a short time and all his expenses are paid with the presentation fees, this event will not be cancelled due to inclement weather. There are no refunds for this event.