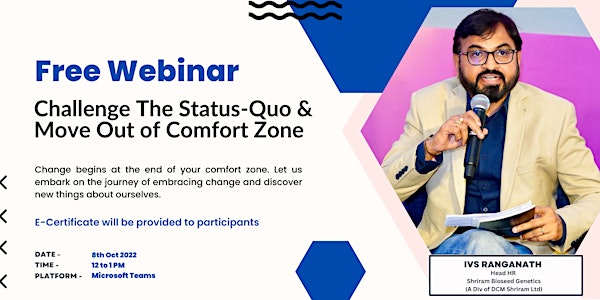 Challenge the Status-Quo & Move Out of Comfort Zone
Become a part of the event which would help you and us grow.
About this event
We are delighted to announce that we are conducting our next webinar for you all which will be based on "Challenge the Status-Quo and Move Out of Comfort zone" in order to provide you the insight for how the professional world functions and what steps you need to initiate. Share this among your friends and competent.