Description
Chain of Things is a consortium that is exploring the role blockchain may have in providing security for the Internet of Things.
Understanding and fully mastering IoT security is critical to the industry's development as connected device volumes grow into the 10s and 100s of billions.

The purpose of this initial conference is to examine Chain of Things (CoT)'s first full stack industrial blockchain+IoT case study, discuss findings, and focus on better ways of coordinating partners.
Problem
IoT is outpacing security. Hacks are very common and increasing. As the world becomes more connected this risk is compounded and can become systemic.
Solution?
Bitcoin is money open on the internet and still hasn't been hacked, so what properties does blockchain have that enhance the trustless nature and security of IoT? What can IoT learn from bitcoin and blockchain technology to make it bulletproof?

Exploration with Solar Energy Case Study
We are having a brief hackathon on the morning of the event to show a blockchain IoT construction. In this case we are looking at solar energy and how to create a direct settlement mechanism for the production of renewable energy and immutable record keeping of its existence. At present, incentive structures for renewables are bureaucratic and time consuming, as often you need to manually authenticate that the energy was actually genuinely produced via renewable means.
With a blockchain interface the identity of the solar panel and the renewable energy data can be logged directly onto a blockchain. Thereby, the delivery of the incentive (whether that be a government grant, Carbon Credit, private credit or otherwise) can be paid out directly.
If you look at the recent COP21 Climate Change agreement, which is a legally-binding multilateral treaty, it sends "a clear signal to all stakeholders, investors, businesses, civil society and policy-makers that the global transition to clean energy is here to stay and resources have to shift away from fossil fuels." Using blockchain to provide reliable and verifiable renewable data, can speed up incentive settlements and reduce fraud. That is our first Case Study.
Our particular interest in looking at this Case Study is to ensure that the system architecture is more secure and more reliable than a standard IoT set-up.
MORNING
9AM - 10am - Demonstration of CoT Solar Case Study - Francois Sonnet and Luke Johnson - ElectricChain
10:30am - 12:00pm Ideation/Hackathon to improve/change/secure further the CoT Solar Case Study
After that, we will spend 2 hours in an open hackathon to look at different implementations. Key partners such as Grid Singularity will look to connect their devices to the solar stack to assess interoperability of the system.
12:30pm - 1:30pm Presentation of ideas to panel of judges.
Chain of Things Judges
Conor Colwell
Hans Lombardo
Mihai Cimpoesu
Intel Code for Good Prize USD$100
CONFERENCE AGENDA
In the afternoon the event will be as follows:
2pm - The Need for Security in IoT - Presented by Simon Harrison Head of Technology, UK - RWE Innovation Hub
2:30pm - The landscape of blockchain IoT and a review of the current use-cases - Hans Lombardo
2:45pm - Unlocking solar credit markets - the need for securing renewable energy data and the role of blockchain technology - Luke Johnson, ElectricChain
3:15pm - IOTA the natural fit for IoT? Johann Tanzer, IOTA
3:30pm - Security through transparency - a shift from proprietary to open source models - Michael Freeman
4:00pm - Re-thinking the 'fabric' of data sharing/markets in IoT - from blackboxes to distributed ledgers - Nigel Dewar Gibb, Lewis Silkin and Adam Vaziri, Chain of Things
4:15pm - Cisco and an emphasis security in IoT. Ersel Oymak, CISCO
4:30pm - Insight into connected device manufacturing and vunerabilities - Q & A with Doug Irwin
4:45pm - Physical device security and blockchain hashing - Mihai Cimpoesu, Chain of Things
5pm - Q&A
5:30pm - Networking at Slug & Lettuce
-
Join today
Come to our inaugural Chain of Things event to learn about the fundamental role of blockchain in IoT and see a real-live practical Case Study in action. It is the first event of this kind in the world so don't miss out.
No refunds accepted. Tickets are only transferrable once. You consent that photos or video may be taken at event and any feedback you provide may be made publicly available. Your personal information may be sent to our group of companies or to provide you the service above. We may contact you for marketing purposes to inform you of similar events. Feel free to contact info@chainofthings.com if you have any queries. This is the first in a series of Chain of Things workshops.
For more information please visit www.chainofthings.com or contact us directly at info@chainofthings.com
Gold Sponsors:



Sponsors: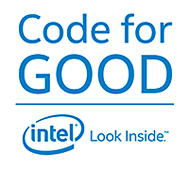 Partners:
IOTA, Bitseed, ElectricCChain, RWE, Solcrypto, Solar Coin