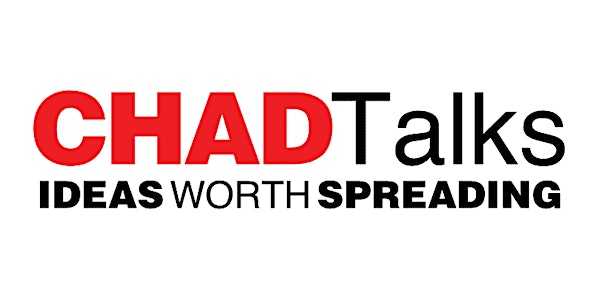 CHAD Talks: May 16th in NYC
Location
ZACHARY PRELL
26 Mercer Street
#3rd floor
New York, NY 10013
"Sorry TED, I'm with CHAD now." - you
About this event
On Thursday, May 16th from 7 - 9:30 PM, The Water Coolest is throwing a networking and panel event, the likes of which NYC has never seen.
Simply put, this ain't your daddy's TED Talk. The evening will have a decidedly "unbuttoned" vibe that falls somewhere between "aggressive happy hour" and "pre-game."
The esteemed panel of weekday-warriors-turned-entrepreneurs will talk "exit strategy," life on the outside and answer all of your pressing questions in a live Q&A.
Alexis Beechen (The Drop), Carolyn Lanzetta (Plum Print), Julius August Langkilde Hoeedt (Christoper Cloos), Peter Baldwin (Birddogs) and Zachary Prell (ZACHARY PRELL) will be available for networking before and after dropping knowledge bombs during a sit-down panel discussion.
The open bar (yes, open bar) networking and happy hour portion of the evening will be sponsored by The Drop Wine and Anyday Rosé. Event is 21+.
All proceeds will support the PTSD Foundation of America.