Description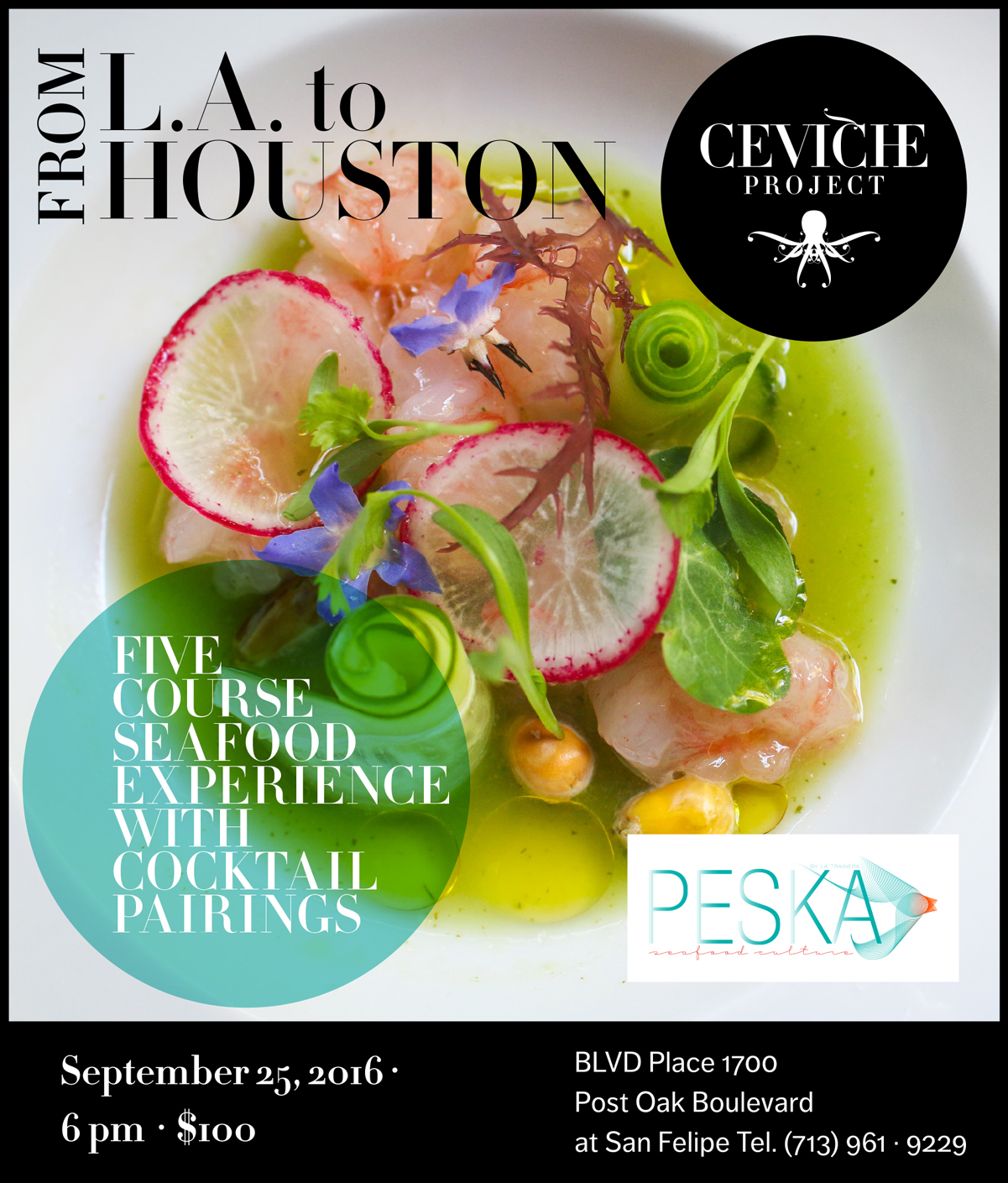 FOR ONE NIGHT ONLY, EXPERIENCE THE CEVICHE PROJECT
6:00PM- reception
6:45PM- seated dinner; five courses paired with Don Julio cocktails
Introducing Ceviche Project: the one-of-a-kind dining experience that originated in LA in 2011 as a series of intimate pop-up meals hosted by husband and wife team and ceviche lovers, Octavio and Shannon Olivas. For the first time ever and for one day only, they will make their debut in Houston on Sunday, September 25th. PESKA Seafood Culture will serve as the backdrop for an unforgettable evening of dining and music as Ceviche Project take a lucky group of Houstonians on an exclusive memorable culinary journey of the senses. Cocktails provided by Don Julio.
Having traveled the world to become consummate connoisseurs of the dish, the duo pride themselves on bringing people together over a shared appreciation for good seafood by incorporating the highest quality ingredients, seasonal citruses, exotic spices, and a unique combo of authentic Mexican and modern-day Japanese cooking techniques. Ceviche Project's pop-ups reimagine the dish in a communal, celebratory manner, complete with curated calypso and cumbia music to set the tone. Ceviche Project is simultaneously a culinary celebration and ongoing exploration of the versatile nature of the cuisine. Join them as they take over PESKA Seafood Culture for one special night.
For more information on CEVICHE PROJECT please visit, www.cevicheproject.com.