About this Event
Join us for the ceremonial swearing-in of Congressman Andy Levin by Senator Gary Peters. Speakers and performers from across Metro Detroit will welcome our new representative into the 116th Congress.
Doors will open at 1 with the program beginning at 1:30. This event is free and open to the public."
Macomb Community College
South Campus • Building K • 2nd Floor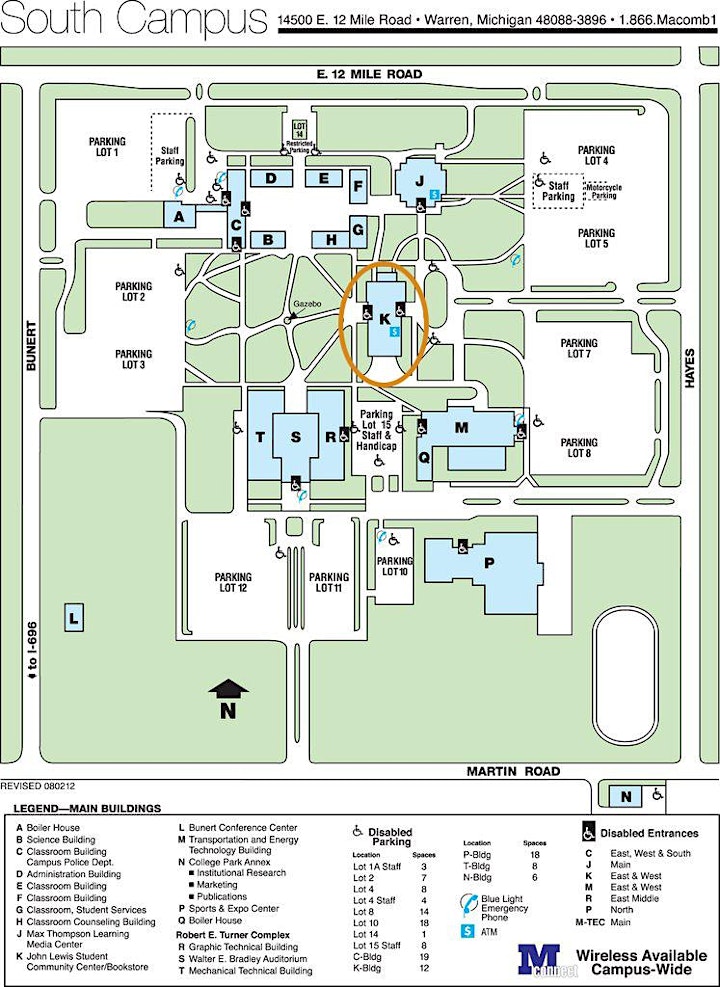 Building K is circled on the map, with convenient parking nearby off Hayes.
Swearing-in: U.S. Senator Gary Peters
Music: Rackham Choir
Welcome: James O. Sawyer IV, President, Macomb Community College
Invocation: Pastor Terence Standifer, President, Macomb Ministerial Alliance
Remarks: Cindy Estrada, President, United Auto Workers International Vice
Remarks: David Hecker, President, American Federation of Teachers, Michigan
Benediction: Rabbi Alana Alpert, Congregation T'chiyah