$40 until FRIDAY...$50 at the door on SATURDAY! Get your tickets now. We will only have 30 tickets at the gate on Saturday morning. 11:00am.
About this event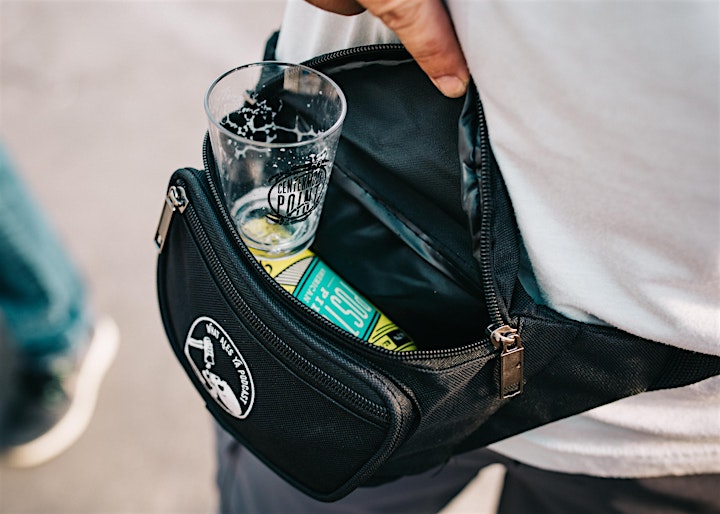 The Centermost Point Invitational is BACK! And this sequel WILL be better than the original!
Orlando Florida's "MUST ATTEND" beer festival, presented by What Ales Ya Podcast, brings over 20 breweries from outside of Orlando (surrounding cities and out of state) with over 70 rare and new beers to be sampled. Quain and Horus are planning this festival for attendees to meet and greet brewers, owners, taproom managers, event coordinators, the ones who make the breweries thrive, and not going through distributors. The heart of the What Ales Ya Podcast is to educate and inform the listeners by interviewing the breweries and the passion of the craft in this beer industry.
This invitational opened up the idea of the Orlando Beer Week, and will be the final event during the inaugural celebration of Orlando Beer Week 2020. We hope you check out the amazing events that Orlando breweries will be throwing, and then celebrate with them as they drink these amazing breweries coming to Orlando.
Centermost Point Invitational will take place in the back parking lot of Ten10 Brewing on Virgina Dr. Who's coming to Centermost Point? We are announcing them as we go along to keep you guessing. Here are the details:
Each ticket purchase includes:
- general admission to Saturday's festival
- a collectable festival 3oz. taster (at the festival gate)
- unlimited 3oz pours from these incredible breweries
- Sunday's Hangover Brunch/Quain's Birthday Bash at Redlight Redlight
BREWERIES ATTENDING (we are announcing more every week!)
* 3 Sons (Dania Beach, FL)
* Aardwolf Brewing Co. (Jacksonville, FL)
* Angry Chair (Tampa, FL)
* Arkane Aleworks (Largo, FL)
* Bay Cannon (West Tampa, FL)
* Bhramari Brewing (Asheville, NC)
* Blue Springs Brewing (Orange City, FL)
* Brew Hub (Lakeland, FL)
* Deep Brewing (Tallahassee, FL)
* Calusa Brewing (Sarasota, FL)
* Commonwealth Brewing (Virginia Beach, VA)
* Green Bench Brewing (St. Pete, FL)
* Hidden Springs Ale Works (Tampa, FL)
* Infinite Ale Works (Ocala, FL)
* Intracoastal Brewing (Melbourne, FL)
* Leaven Brewing (Riverview, FL)
* Ology Brewing (Tallahassee, FL)
* Overflow Brewing (St Pete, FL)
* Reve Brewing (Jacksonville, FL)
* Strange Beast (Miami, FL)
* Ten`10 Brewing (Winter Park, FL)
* SUNSHINE STATE DRISTRIBUTING SHOWCASE:
(11:00am at the gate, we will be offering a limited ed.16oz glass from Toppling Goliath, with that glass you will be able to drink full pours of all these breweries under here and at the Sunshine State Station! $5!!!! for the glass and MORE!)
- Civil Society (WPB, FL)
- LIC Beer Project (Long Island City, NY)
- Orpheus Brewing (Atlanta, GA)
- Oozlefinch Craft Brewery (Fort Monroe, VA)
- Toppling Goalith (Decorah, IL)
FOOD TRUCKS/POP-UP's:
* Da Kine Poke
* Orlando Meats
* Recess Pizza
* V's Diner
* Knocker Tots

Please be aware, only 21 years of age and over can attend the Centermost Point beer festival.
Horus and myself can't thank you enough for checking this event out, and being part of this. Check out our Facebook, Instagram pages to see what craziness and appreciations we will be sharing with you.
Thank you, and You'll Never Walk Alone,
Quain, Horus, Brie & Pieter (and everyone at Ten10 Brewing Co.)
FAQs:
Are there ID or minimum age requirements to enter the event?
21 years and over only. You will need to have an ID with proof of age.
What can I bring into the event?
Less is best. But NO weapons at all. Nope! Bring your puppers & doggos. If you bring a chinchilla, Quain will actually lose his mind and pass out. Bring a sloth, you will get VIP status and we will interview the sloth on the podcast and take it on the road with us. Please make sure you just bring an amazing attitude, friends, and smiles. We want a healthy and positive energy festival and to celebrate how amazing these breweries are and the craft they are bringing to Orlando.
Do I have to bring my printed ticket to the event?
Make it so much easier for our volunteers and the guests in line behind you. Try to bring the ticket with you, but if you forget the ticket, have your email and proof of purchase on your phone. Will we have the guest list of all purchases and will be able to find your name connected to the email.