Our not for profit, 501(c)3, School of the Soul is nearing the finish line of a 3 year goal! Learn about our new website and online school!
About this Event
Lots of lightworker friends and alliances of the Tree of Life Sanctuary are helping us celebrate! Details of their breakout rooms are below and on our Facebook page. They will each gift a session to a prize drawing winner. When you register, you are automatically entered into the drawing.
If your name is drawn as a winner, you will be notified via email. Then you will choose which presenter you want your prize from.
Below you can see the schedule of presenters and the details of the ToLS Lounge...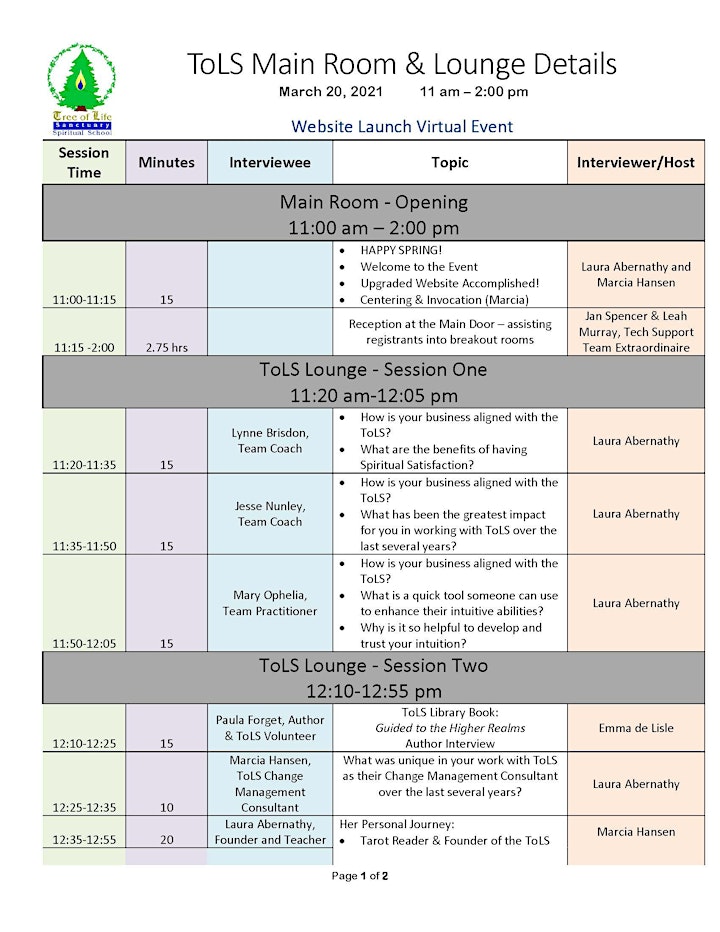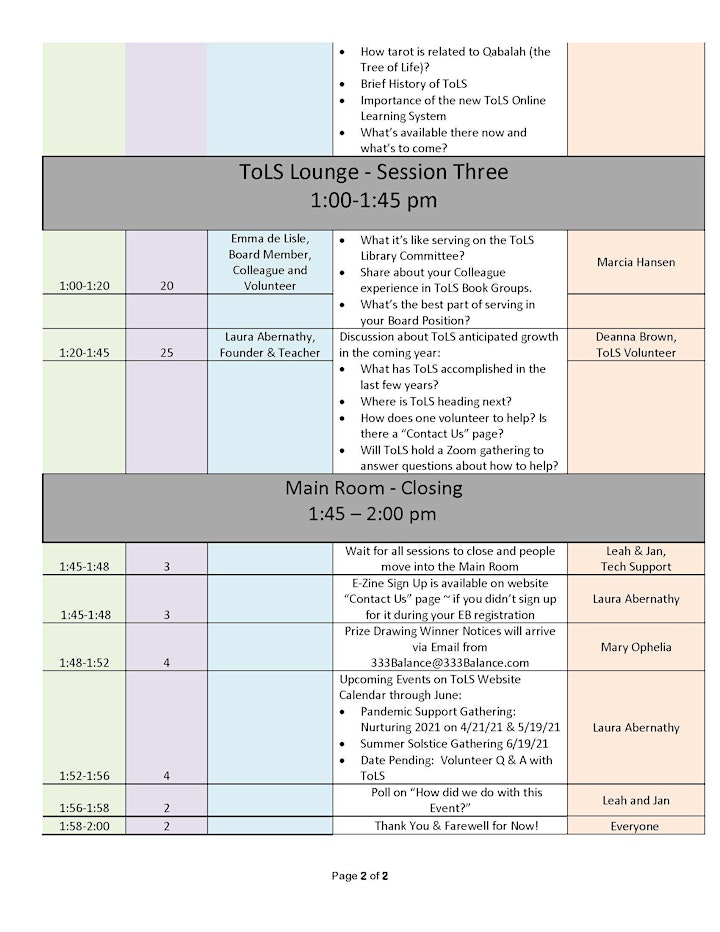 You may find it hard to choose which presentation to attend. We get it! We have a hard time choosing, too! Fret not however. All of them will be recorded. As long as you are registered here, we'll email you later with instructions on how to access the recordings.