Event Information
Refund Policy
Contact the organizer to request a refund.
Eventbrite's fee is nonrefundable.
About this Event
Town, village and city zoning board of appeals and planning board members, as well as county planning board members are required by state statute to obtain four hours of training a year. This webinar series will also provide an opportunity for local government professionals from across the board to sharpen their skills, obtain credits, learn about trends and regulations, meet the experts and find out about funding opportunities.
Your Eventbrite ticket will give you access to the online event page with sign-up links for the webinars. You can not access the webinars without a ticket. The registration for the series is a one time fee. There are no additional costs for accessing webinars individually. 
How This Works
All registrants will need to log into Eventbrite or create an account to access the webinars sing-up page.
1) Use Eventbrite to register - this will create a username and password if you don't already have an Eventbrite account.
2) After you register, check your email for a link to the event page. You may need to log in using your Eventbrite username and password. TIP: Bookmark the event page so you can keep coming back for updates and to add registrations.
3) On the event page, register for each webinar you wish to attend. Each webinar requires it's own registration. This is to ensure correct attendance for AICP and to automate reminders.
Remember, you must register for each session using the webinar registration links provided on the Event page. For each webinar you will receive a confirmation email with the zoom link to join the webinar that can be added to your electronic calendar.
After each webinar in the series, each attendee will receive an email confirming attendance. This email can be submitted to your board chair and or clerk to apply for credit. To automatically receive the email that can be used for PB or BZA credit for this webinar you MUST register with an email address.
For purchasers of multiple tickets, each registrant will receive a unique ticket that will be emailed. Registrants will be able to access the webinar by logging in with the email associated with their ticket.
Schedule
Please note the schedule is subject to change. All times are in EST.
October 21 @ 3pm: "Creative and Resilient Planning During COVID-19" - presented by MJ Engineering
This session will explore creative changes to ongoing municipal planning operations, existing policies, community engagement and the impact on capital and long range planning projects in addition to local economies as a result of COVID-19. Real-life experiences and lessons learned from Capital Region communities will be shared from a variety of perspectives including a municipal planner, a planning consultant and a volunteer board member. The panelists will also discuss the potential lasting impacts of these changes and others moving forward to plan for more resilient communities.
1.0 CM
October 28th @ 3pm: AWIA - "Risk, Resilience, and Emergency Plan Requirements for your Community" - Presented by the MRB Group
America's Water Infrastructure Act of 2018 (AWIA) amends the Safe Drinking Water Act (SDWA) and includes new resilience planning and Emergency Response Plan requirements for Drinking Water Utilities. Community Water Systems (CWS) serving populations of more than 3,300 are required to complete Risk and Resilience Assessments (RRA) and Emergency Response Plans (ERP), and certify the completion of these documents to EPA. The new assessments not only include consideration of malicious acts, but also serve to review the risk of all types of emergency situations, and to conduct planning for CWS's to become as resilient as possible in order to maintain continuity of operations. Plans are intended to ensure the provision of a safe and reliable supply of public drinking water during difficult times. Certification of Risk and Resilience Assessments for CWS's serving from 3,301 to 49,999 people are due by June 30th, 2021. Certification of Emergency Response Plans are due by December 31st, 2021. Certifications of RRA's and ERP's for larger Water Utilities are due this year. Planning for these Assessments should begin at least 6-12 months in advance, as these can require significant efforts for data gathering, analysis and completion of Assessment Reports.
1.0 CM
November 4 @ 3pm: "MS4 Stormwater Program, SPDES General Permit and SWPPP Requirements for Planning Board Review of Subdivision and Site Plan Projects" - Presented by the MRB Group
This presentation will provide an overview of required stormwater management rules and practices related to the Planning Board Project Review and Approval Process. MS4 (Municipal Separate Storm Sewer System) communities are required to enforce NYSDEC SPDES General Permit provisions for development projects that will disturb at least an acre of land, and in some cases much less than that threshold. SWPPP's (Stormwater Pollution Prevention Plans) and weekly inspections during construction are required for projects that meet the threshold in New York State. A summary of SWPPP requirements, construction phase stormwater management practices and project closeout will be presented. Planners, Engineers and land use board members will gain an understanding of the stormwater management practices and Technical review process as it applies to the Planning Board Review and Approval Process.
1.0 CM
November 12 @ 3pm: Off-grid, solar-powered and transportable EV charging infrastructure - Presented by BEAM
November 18 @ 3pm: "A tutorial on the OPRHP Cultural Resource Information System (CRIS)" - Presented by NYSOPRHP
December 2 @ 11am: "Complete Streets" - Presented by Planning4Places
How do you implement Complete Streets in your community? This session will provide a brief overview of Complete Streets and will focus on how to implement these efforts. Examples in the Capital Region will be highlighted including from the City of Watervliet - from demonstration projects, to adoption of Complete Streets policies, to making temporary installations permanent. The Capital District Transportation Committee will also provide an overview of the CDTC's Complete Streets Workshop Series.
1.0 CM
December 9 @ 11am: Ethical Considerations in Planning and Zoning Decision-Making - Presented by Mark Schachner, Esq.
Ethical issues arise more frequently in planning and zoning decision-making than many realize. This presentation will include discussion of ethical legal requirements, conflicts of interest, recusal, site inspections and other related issues.
1.5 CM
December 16 @ 11am: "Wetland Conservation: What Do We Have to Lose?" -Presented by NYSDEC
This webinar will provide an introduction to the diversity of wetlands in the Hudson Valley and the benefits they provide for clean water, wildlife, and climate adaptation. In many planning situations, wetlands are viewed as notations on a site plan -- this webinar is designed to bring wetlands to life and expand understanding of their complexity and value to our communities. Municipal approaches to wetland conservation will also be discussed.
1.0 CM
December 23 @ 11am: "Controversial Land Uses" - Presented by Amy Lavine, Esq.
Municipalities are constantly faced with new and emerging controversial land uses, and determining how to regulate these land uses is one of the most challenging issues for any planning agency to resolve. From rural eyesores to unwelcome city neighbors, this program examines recent caselaw dealing with these controversial uses, including things like methadone clinics, homeless services, vacation rentals, and protest art installations. Learn how to address these uses legally while sustaining community character and accommodating the ever-evolving needs of residents, visitors, and businesses.
1.5 CM | Law
December 29 @ 11am: Clean Energy Program - Details coming soon!
POSTPONED: "Wastewater as an Early Warning System for COVID-19 Community Transmission" - presented by Arcadis
The presence on SARS-CoV-2 RNA in wastewater can be utilized as an early indication of community transmission of COVID19. Asymptomatic and pre-symptomatic people with COVID19 shed SARS-CoV-2 RNA prior to receiving positive human testing. Realizing the presence and relative amount of SARS-CoV-2 RNA in wastewater not only provides local health departments with critical data relative to where to focus community testing, but also the positive message of the lack of community transmission. Several upstate New York communities have been at the forefront of this science as a collaboration with Arcadis, Syracuse University, SUNY College of Environmental Science and Forestry, SUNY Upstate Medical University and Quadrant Bioscience.
1.0 CM
Past Events
October 14 @ 3pm: "Aging in Place" - presented by the New York State Department of State
With our growing population of older residents, are local steps being taken to ensure that they can live independently for as long as possible? What makes a community livable for older citizens benefits people of all ages and physical abilities. This presentation provides land use planning and regulatory tools to help people in your community to age in place. Topics include a variety of housing choices, accessory dwelling units, Golden Zones, and senior friendly sidewalk and street designs.
1.0 CM
FAQs
Q: Do I have to pay full price if I only want to attend one or two sessions?
A: Yes. There is no pricing option per webinar.
Q: Is there an early bird registration?
A: No.
Q. Are AICP credits available?
A: Yes. All of the sessions have been submitted for AICP CMs.
Q: Will recordings of all sessions be available post conference?
A: Yes. Attendees will have access to all session recordings for up to one year post conference. Links to these recordings will be posted on the event page.
Q: Can I pay by check?
A: All payments will be processed with a credit or debit card. No payments will be accepted by check.
Q: Can I pay the day of a webinar?
A: Yes, conference registration will remain open until December 23.
Q: How do I get my Planning and Zoning board credits?
A: After each webinar in the series, each attendee will receive an email confirming attendance. This email can be submitted to your board chair and or clerk to apply for credit. To automatically receive the email that can be used for PB or BZA credit for this webinar you MUST register with an email address. This email serves as the proof of attendance. No certificate is issued.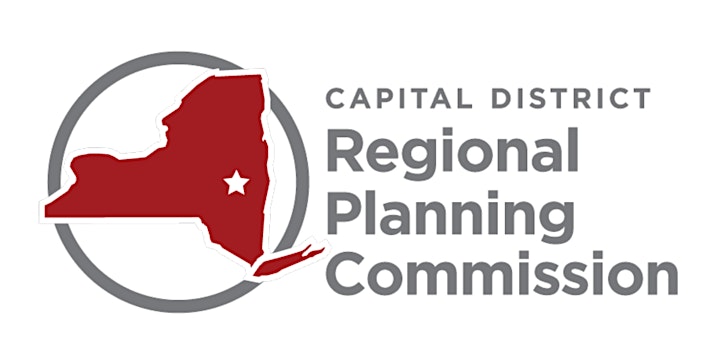 Date and Time
Location
Refund Policy
Contact the organizer to request a refund.
Eventbrite's fee is nonrefundable.