Join us for a symposium that includes presentations of faculty proposals, interactions with current IAB members, and the future of CDMI!
About this event
This 2-day event will feature a variety of presentations and speakers from both industry and academia. It will also be a great opportunity for potential Industry Advisory Board (IAB) members to understand the Center and engage with the current IAB, who will discuss how the CDMI has benefited them and share their vision for the growth of the Center.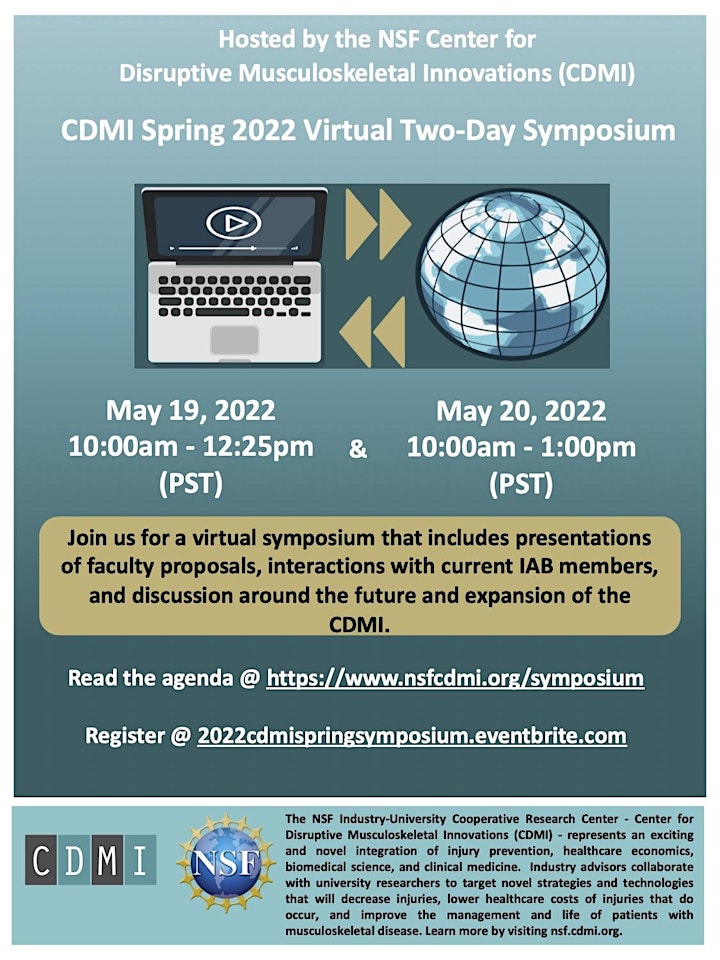 Please note this agenda is subject to change and all times are in PST.