Description
When registering we recommend using a personal email over work; many sites will block/junk large emails from outside the company. Your confirmation and communications will be sent to this address.
PROGRAM PURPOSE
The purpose of this course is to prepare the learner for successful completion of the CCRN or PCCN certification exam offered by the American Association of Critical Care Nurses. It is appropriate for RNs interested in initial certification and for RNs who would like a review of acute and critical care concepts.
TARGET AUDIENCE
Nurses in critical care areas, telemetry, cardiovascular procedural areas, interventional radiology, and emergency department.
CONTACT HOURS
Provider approved by the California Board of Registered Nursing, Provider #16363 for up to 15.75 Contact Hours
OBJECITVES
Participants should be able to:
· Discuss the requirements for eligibility for the PCCN and CCRN certification exam
· Describe pathophysiologic processes, assessment, and management priorities for patients with system specific issues in critical and progressive care
· Identify how the elements of the Synergy model of care and Healthy Work Environment can be embedded into daily practice activities of the critically ill patient
· Apply the driving concepts of Professional and Caring Practices into clinical practice scenarios
REGISTRATION FEES
Price includes continental breakfast, lunch and CEs. Please note that if you choose one day registration, each day has different topics.
Allina Health Employee Registration
One day. . . . . . . . . . . . . . . . . . . . . . . . . . . . . . $50
Two days.. . . . . . . . . . . . . . . . . . . . . . . . . . . . $100
General Registration
One day. . . . . . . . . . . . . . . . . . . . . . . . . . . . . . $100
Two days.. . . . . . . . . . . . . . . . . . . . . . . . . . . . .$200
Registration must be received by Monday, April 3, 2017. No refunds can be issued; No substitutions may be made.
LOCATION & PARKING
Abbott Northwestern Hospital - Education Building Auditorium (located on 26th St.). The closest parking ramp to the Education Building is the Childrens Hospital Ramp located off of 26th Street.
Participants are responsible for parking and any parking fees. ANW Employees — please park in your contracted area.
AGENDA
Sign-in begins at 7:00 am in the lobby of the Education Building on the Abbott Northwestern Campus. Each day includes a 45 min lunch provided as well as a morning CB and three 15 minutes breaks. The order of lectures presented and break times may vary according to speaker preference.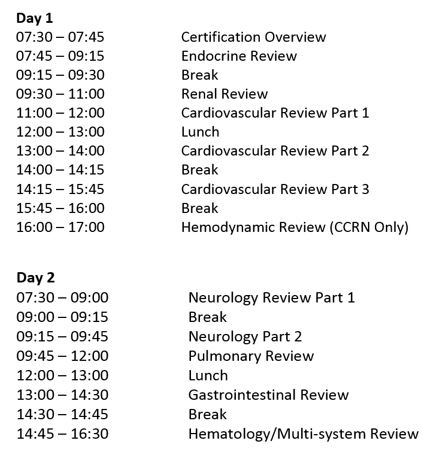 PRESENTER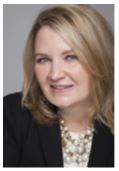 Nicole Kupchik, MN, RN, CCNS, CCRN, PCCN, CMC
Nicole Kupchik has been a registered nurse specializing in Critical Care for over 20 years.
She graduated nursing school in 1993 from Purdue University. In 2008, she received a Master's Degree in Nursing specializing as a clinical nurse specialist from the University of Washington, Seattle.
WHY BE CERTIFIED
Certification in the medical-surgical nursing specialty shows that you have taken the extra step to validate your knowledge and skills. Take the time to show your colleagues and patients your commitment to excellence in medical-surgical nursing practice.
• Promotion of quality patient care
• Evaluation of the standards of medical-surgical nursing practice
• Documentation of this specialized knowledge base
• Peer recognition
• Increased self-esteem and satisfaction
• Advocacy for the specialty of medical-surgical nursing
ALLINA HEALTH EMPLOYEE REIMBURSEMENT
If you are planning to use the Tuition/Education Claim Form to pay for this course, you have two Claim Types to choose from:
Advancement (prior to course) – Submit a copy of the brochure showing price, after the class a certificate of completion should be submitted to the HR Service Center

Reimbursement (after course) – Submit a copy of the certificate with proof of payment. Submit these forms to the HR Service Center, MR 10700; Learning & Development is unable to process these forms.
For questions regarding reimbursement call HR at 612-262-4688.
ANW PLANNING COMMITTEE
Laura Gardner, MSN, RN, NE-BC - Patient Care Supervisor, H5200
Marina Kern, BAN, RN, CCRN - Patient Care Supervisor, PB2000
Tonya Montesinos, MS, BSN, RN, NE-BC - Director Nursing Professional Practice
Sarah Walker, BAN, RN-BC, NE-BC - Patient Care Supervisor H4000
We are pleased to be able to offer this course through the generous funding and sponsorship of the Abbott Northwestern Foundation.