Description
Your confirmation and any updates will be sent to the email address used during registration. For this reason, it is recommended to use a PERSONAL EMAIL when registering. Many servers will block/junk large emails, especially ones coming from outside the company.
Confirmations are sent instantly, if you do not receive verify that you typed your email address correctly and check your email junk folder.
PROGRAM DESCRIPTION/PURPOSE

This two-day course is taught by the highly experienced Nicole Kupchik CCNS, CCRN, PCCN from Seattle, Washington. The course will provide you with information on how to prepare for the Critical Care Nurses (CCRN) or Progressive Care Nurses (PCCN) certification exam. Nicole strives to instill confidence in all nurses to successfully pass the exams with her storytelling, sense of humor and her way of making difficult concepts
easy to understand. This course can also provide an excellent update for nurses practicing in critical care, intermediate, or telemetry areas.
TARGET AUDIENCE
Nurses and all health care providers who wish to increase their knowledge in providing the most skilled care available in both critical care and progressive care patients.
COURSE MATERIALS

Course materials will be provided on day one. Any additional materials recommended will be discussed during the two-day course.
COURSE AGENDA
Sign-in each day begins at 7:30 am in the Allina Commons Lobby
Day 1 - FEBRUARY 21
CCRNs will meet from 8:00AM – 5:00PM
PCCNs will meet from 8:00AM – 3:45PM
8:00 – 8:20 Certification Overview
8:20 – 9:30 Renal Review
9:30 – 9:45 Break
9:45 – 11:00 Electrolytes/Cardiovascular Review Part 1
11:00 – 11:15 Break
11:00 – 12:15 Cardiovascular Review Part 2
12:15 – 1:15 Lunch - $10 Global lunch vouchers
1:15 – 2:30 Cardiovascular Review Part 3
2:30 – 2:45 Break
2:45 – 3:45 Endocrine Review
3:45 – 4:00 Break
4:00 – 5:00 Hemodynamic Review (CCRN Only)
Day 2 - FEBRUARY 22
Both will meet from 8:00AM – 4:30PM
8:00 – 9:15 Neurology Review Part 1
9:15 – 9:30 Break
9:30 – 9:45 Neurology Part 2
9:45 – 12:15 Pulmonary Review
12:15 – 1:15 Lunch - $10 Global lunch vouchers
1:15 – 2:30 Gastrointestinal Review
2:30 – 2:45 Break
2:45 – 4:30 Hematology/Multi-system Review
ACCREDITATION
The individual is responsible for determining whether this activity meets the requirements for acceptable continuing education for their discipline. In addition, you may be required to provide proof of attendance to the board upon request such as certificate, handout, agenda etc. You should claim only those hours actually spent in the educational program.

MN Board of Nursing - This activity has been designed to meet the Minnesota Board of Nursing continuing education requirements for Day 1: CCRN 7.0 & PCCN 6.0 and Day 2: 6.5 continuing education units.
SPEAKER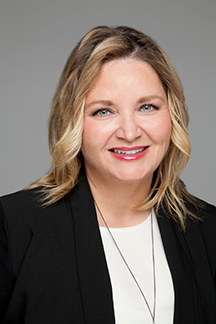 Nicole Kupchik MN, RN, CCNS, CCRN, PCCN-CMC, CSC
Founder, Nicole Kupchik Consulting, Inc.

TUITION FEE INCLUDES

Tuition fee includes conference educational credits, course materials, $10 voucher for lunch at Midtown Global Market each day and free parking validation; all breaks are on your own. To ensure a comfortable environment, attendance may be capped; early registration is recommended! Registration Deadline: Monday, February 18th
*Allina Health employees that have questions regarding tuition reimbursement call HR at 612-262-4688, press #2.

AACN TESTING INFORMATION
An overview of the steps you'll take to earn your specialty, subspecialty or advanced practice board certification for the first time. For in-depth information about exam eligibility and the application process, consult www.AACN.org - Certification - Preparation Tools & Handbook

ALLINA HEALTH PLANNING COMMITTEE
Carol Anderson, RN, BSN, CNML - Abbott Northwestern Hospital
Cris Bickman RN, BSN, CCRN-K, PHN - Regina Hospital & River Falls Hospital
Linda Dickey, MS, APRN-CNS, CCNS - Mercy Hospital
Tammy Gallagher RN, BSN, TCRN - Mercy Hospital
Stacy Jepsen, MSN, APRN-CNS, CCRN - Abbott Northwestern Hospital
Katie Kollmann, BAN, RN - United Hospital
Krista Lee, BS - Allina Health
Pam Madrid, RN, MS, CCRN, CCNS - Mercy Hospital
Melissa Simon, BSN, RN - Unity Hospital
Justin Smith, DNP, APRN, CNS - United Hospital
Sharon Wahl, MSN, APRN-CCNS, CCRN - Abbott Northwestern Hospital