[CBSMeetup] Backing Blockchain Startups with KR1 & Randomness with Ethereum
Event Information
Location
Castle Teaching Room (4th Floor)
University of Cambridge Judge Business School
Trumpington Street
Cambridge
CB2 1AG
United Kingdom
Description
We are pleased to announce an updated speaker list for our meetup, in addition to George from KR1, Justin Drake a researcher with the Ethereum Foundation and University of Cambridge alumnus will be joining us/

Hello from the Cambridge Blockchain Society!

We are pleased to host George McDonaugh, the CEO of KR1, a blockchain investment company, and the first to support innovative blockchain startups and open-source projects. George will talk about the founding history of KR1 and give an investor's point of view of what's going on in the blockchain space.
We are also pleased to have Justin Drake, who will talk about his research on randomness at the Ethereum Foundation. Ethereum is one of the largest global public blockchain platforms for building decentralized applications with the aim of avoiding censorship, fraud or third-party interference. The Ethereum foundation aims to build a globally accessible, freer and more trustworthy Internet.
Agenda:
18:00 - 18:50 Talks & Q&A
18:50 - 19:30: Networking over pizza and drinks
About the Speakers
George McDonaugh,
CEO, KR1
George discovered Bitcoin in early 2011 and immediately quit his 8-year career in advertising to follow the technology wherever it led. Consumed by the potential of Blockchain, he became active in the emerging decentralised economy and started investing in the space. He co-founded one of London's largest Blockchain meetups and joined KR1 as CEO in 2016.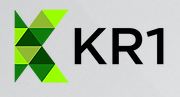 KR1 was the first token investment company in the world and supports innovative early-stage decentralised and open source blockchain projects.
Founded in 2016, KR1 has been a notable first investor in many key projects that will power the decentralised platforms and protocols of the emerging Web3 infrastructure. Since 2016, KR1 has invested in such ICOs as Augur, Ethereum, Satoshipay, OmiseGo, Funfair, Polkadot, 0X and many more.

KR1 is a publicly listed company. In the spirit of the open and decentralised movement, any individual or institution can buy KR1 shares through the London-based NEX public stock exchange.
Justin Drake,
Researcher, Ethereum Foundation

Justin is a researcher with the Ethereum Foundation and a University of Cambridge alumnus with a BA in Mathematics. Justin will talk about Ethereum 2.0 and in particular his research on randomness - minimal randomness beacon using a Verifiable Delay Function (VDF). He will argue for the safety and liveness of the RANDAO + VDF scheme and conclude with some discussion points
The Ethereum Foundation's mission is to promote and support Ethereum platform and base layer research, development and education to bring decentralized protocols and tools to the world that empower developers to produce next generation decentralized applications (dapps), and together build a more globally accessible, more free and more trustworthy Internet.
Looking forward to seeing everyone there!
Note: Castle Teaching Room is on the 4th floor. From the entrance, turn right and take the elevator or stairwell to the 4th floor. There, walk straight ahead to the slightly diagonal path and into the first door. Once inside, the Castle Teaching Room is the door on the right

Date and time
Location
Castle Teaching Room (4th Floor)
University of Cambridge Judge Business School
Trumpington Street
Cambridge
CB2 1AG
United Kingdom