About this event
"Jamband of the Year" & "Studio Album of the Year" Reddit 2018
CBDB is a progressive rock, jam-band from Alabama and their music is spreading from the southeast across the nation like wildfire. Defining a newfound, southern blend of joyous and progressive rock n roll, they channel a sonic mix of soulful vocals and virtuosic musicianship with smart, tasteful songwriting. On stage, each member of CBDB fluidly plays between complex composition and loose exploratory improvisation creating an incredible and unique live experience.
CBDB has played major festivals including Hulaween, Okeechobee, Sweetwater 420, Summer Camp, Electric Forest, Sloss, Aura, Backwoods, Euphoria, and The Werk Out. They've also shared the stage with the likes of Umphrey's McGee, Papadosio, Galactic, Kyle Hollingsworth Band, Perpetual Groove, The Wailers, Blues Traveler, and many more.
With their latest release, a third impressive full-length album titled 'Out of Line' - recorded at Zac Brown's legendary Southern Ground Nashville studio - CBDB is set to take the country by storm. Soaring monthly listeners and followers have further propelled their growth & continue to bring the band widespread attention, interest, and new fans daily. Dive into CBDB's eclectic catalogue of tunes today and catch them live on tour near you soon!
GET TICKETS TO SEE CBDB WITH MASSEUSE IN CHATTANOOGA AT SONGBIRDS SOUTH!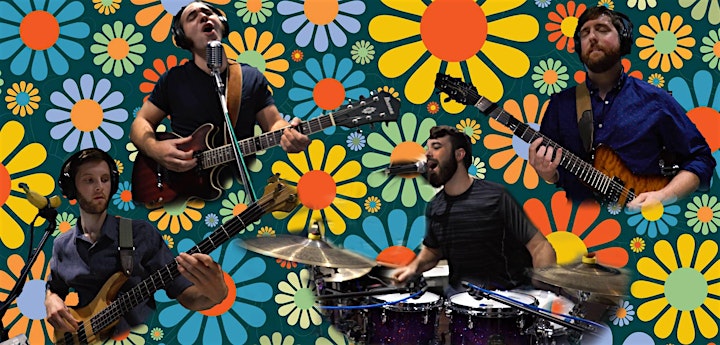 Based out of Chattanooga, TN Masseuse is a four piece ensemble that takes you on a journey from world-inspired themes to delicate, jazzy timbres, all wrapped up in a funk groove to get you moving. Musically, the group blends harmonious vocal melodies, smooth guitar textures, and driving bass lines.
Since their formation, Masseuse has toured the southeast and beyond sharing stages with bands such as Perpetual Groove, Pigeons Playing Ping Pong, Dopapod, and Keller Williams. Recently the band took to the studio to record their first full length album, "Ambidextrous". Displaying their ability to wrap multiple styles into one unique and infectious sound, Masseuse surely lives up to their motto as "Music to Massage Your Mind!"