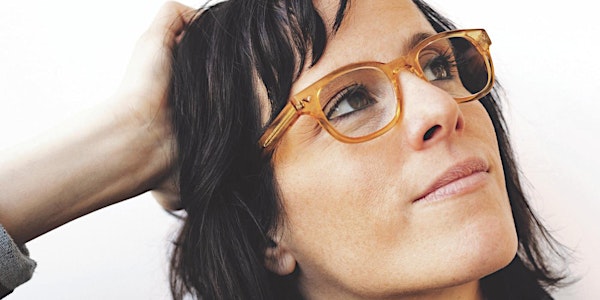 CATHEDRALS XIX: Sera Cahoone with strings arranged by Alex Guy (Led to Sea)
When and where
Location
St Mark's Cathedral 1245 10th Ave E Seattle, WA 98102
Refund Policy
Refunds up to 7 days before event
Description
(Tickets available at the door)
KEXP and Abbey Arts present CATHEDRALS XIX:
Sera Cahoone with string trio arranged by Alex Guy (Led to Sea)
Special guests: Shenandoah Davis, Dean Johnson (Lowman Palace)
-- Sera will perform this special one-night-only holiday show accompanied by a string trio, arranged & led by bandmate, Alex Guy.

(Series tickets available including 12/2 Saturday show with Julianna Barwick, Mirah, Elizabeth Gundersen, KPH, Freman)
SHENANDOAH DAVIS: WEBSITE

DEAN JOHNSON: FACEBOOK
Live @ St Mark's Cathedral, Seattle
12/1/17, 8:00 show, 7:00 doors
A unique open floor concert experience, quiet picnics welcome
Seating available, including chairs, benches, floor space, and standing in back
$14 student advance, $16 general advance (not including fees)
$20 day of show (cash/credit)
All ages, mostly seated, bar w/ ID (local beer, wine, cider)
Buy drink tickets in lobby, pickup drinks inside. No outside alcohol allowed.
*See below for more event specific restrictions.
ABOUT SERA CAHOONE:
"Cahoone has lost none of her easygoing approachability along the way; her songs still amble sweetly and gently, propelled by a voice that radiates kindness. But, starting with "Always Turn Around," From Where I Started tackles personal realities in ways its predecessors generally didn't." --NPR

"Singer-songwriter Sera Cahoone, whose reflective songwriting posture and moony, mellow lilt have made her a big draw in the alt-country scene of the Pacific Northwest, reverses that dehumanizing process in the song "Ladybug," a melancholy twang-pop number from her upcoming album From Where I Started." --NPR
"The 11-song cycle finds her returning to her DIY musical roots, after releasing three albums via Sub Pop and serving as a drummer with Band of Horses and Carissa's Wierd. It also finds her parsing what it means to be alive, through heartache and hope … emotions that are infinite, unforeseen, and always in season, no matter who you are." --The Bluegrass Situation
ABOUT ALEX GUY:
"Alex Guy (as Led to Sea) is one of those artists, like St. Vincent or Andrew Bird, who approaches pop music with the eye of a classical composer, breaking down and rebuilding pop tropes into something resembling fine art. It's a constant balancing act, combining classical and pop. But in Led to Sea's case, Guy is able to have her cake and eat it too. " — Weekly Volcano

"Into the Darkening Sky is one of this year's most pleasant surprises...Led to Sea certainly deserves any attention she gets." — In Your Speakers "...it'll likely be one of the records that local music critics will mention in their top lists at the end of the year. Alex Guy writes mostly viola-based songs are as unique as they are eerily lovely. Comparisons to Andrew Bird are bound to happen, but Led to Sea have a far more organic sound. The orchestration is light and the accompaniment is sparse but smartly put together. There isn't an overbearing moment in there. Go if only for the sake of watching a talented violist stun a talkative Seattle audience into silence." — Seattle Show Gal

"Led to Sea blew the audience away...You could identify people in the audience who had not seen her perform before because they were picking their lower jaws up off their tables. The performance was nothing short of enigmatic. The layered viola melodies coupled with an incredible voice was enough to hypnotize me for the duration of her set." — Bellingham Herald
ABOUT SHENANDOAH DAVIS:
"Shenandoah Davis turns breakups into pitch-perfect chamber pop, propelled by wise lyrics and her striking, classically-trained voice." - Pitchfork

"Davis gives words to her inner thoughts and those are the lyrics that she provides - always of great depth and with a theatrical bent (those that are meant for places with balconies and a wine-only bar) - but there is twice as much to delve into if we listen to what's in the nervous way that her hands move across her piano. She perpetuates feelings that are never going to be quelled. They are feelings that are set to rattle through her for as long as she's still upright. They are scars that she's been able to turn musical. They are the shakes and the jitters that she sleeps with. They are those sensations that she finds hard to make wane, but it's all alright. She fits them in where she needs them. She gives them blankets, pillows and three squares a day, finding their company to be quite welcome when the nights get too long." - Daytrotter

"Shenandoah Davis is a pop star out of time, and with her third album Souvenirs, she takes you on a journey through the past." - BUST Magazine
ABOUT DEAN JOHNSON:
https://www.facebook.com/Lowman-Palace-285419208322139/
---------------------------
*MORE INFO:
Open seating.
St Mark's is ADA
We are an all ages venue.
Please refrain from talking or texting during the show
No cameras with audible shutters or audible sounds allowed.


NOTE: Venue is under renovations so some parts of the building may not be available or visible on this date. Thank you for understanding.
SEATING:
To create a "giant living room" effect we offer an unusual concert experience with informal seating on the floor up front surrounding the stage and lots of pews, benches, and chairs around the space.
We highly recommend you bring blankets and cushions to create a more comfortable experience whether sitting on the floor or seats. Quiet and non-messy snacks/picnics are allowed. No outside alcohol please.
NOISE:
Please actually silence all devices. Turn off vibrate, rings, etc.
NO CAMERAS WITH MECHANICAL SHUTTERS (This goes for Press too unless approved to shoot during applause only.) That means silent digital cameras/photos are ok but we really recommend you enjoy most of the show through your own 'retina screens'.
Anyone exhibiting loud or disruptive behavior during the event will be asked to leave.
Absolutely no talking during the performances please, this room is very live acoustically and everyone will hear you. :-) We are unable to provide a separate room for viewing this event if you are not able to be silent, so please plan accordingly before purchasing tickets. These shows are very very pin drop quiet so please consider that when deciding what ages are appropriate. No cry room available at this venue and even voices in the lobby will be heard in the concert space.
SOCIAL:
Mark your photos: #seattlecathedrals and tag @abbeyarts on Instagram or Facebook, @fremontabbey on Twitter
NEXT SHOWS:
Sign up for our email list to get presale passwords and news for future shows plus exclusive recordings from Mirah, Damien Jurado, Gundersens, Mary Lambert, and more. http://www.fremontabbey.org/mixtape
Past CATHEDRALS shows have featured Agnes Obel, Damien Jurado, Mirah, My Brightest Diamond, Jeremy Enigk, Noah Gundersen & Family, Sera Cahoone, Lemolo, Led to Sea, The Moondoggies, Tomo Nakayama, Shenandoah Davis, Kelli Schaefer, Campfire OK, Bryan John Appleby, and more.
http://www.abbeyarts.me/cathedrals for info, past shows, videos, etc.
ABOUT ABBEY ARTS
Abbey Arts is a Seattle nonprofit curating welcoming arts & cultural experiences for people of all ages & incomes.
We support low income families, veterans, and humanitarian nonprofit workers with free event tickets. Work at a nonprofit? You may be able to get free tickets to Abbey Arts events - www.fremontabbey.org/artsconnect
NONPROFIT 501C3, NON-RELIGIOUS, SINCE 2005
www.fremontabbey.org | www.abbeyarts.me
/ 4272 Fremont Ave North, Seattle, WA 98103 / 206-414-8325

All sales are final.