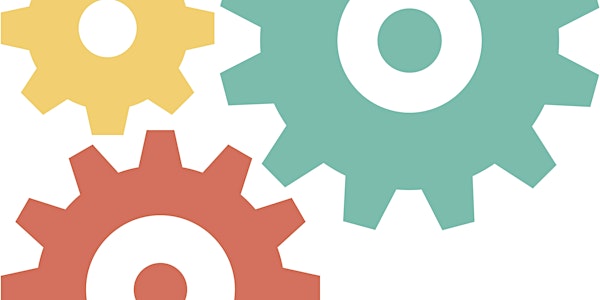 Catalyzed by SEL - Integrating SEL into Curriculum in Every Classroom - US
Catalyzed by SEL: High-Impact Approaches to Integrating SEL into the Subject Curriculum
Refund Policy
Contact the organizer to request a refund.
About this event
To truly meet the needs of our middle-and high-school students, Social and Emotional Learning can and must come alive directly in the subject classroom. This experiential online course will provide techniques for seamlessly integrating SEL into every subject area growing students' understanding while creating and strengthening classroom cohesion.
Course Dates:
Session One: November 30th, 2021
Session Two: December 2, 2021
All sessions run from 4pm - 6.30pm EST, 1pm - 3:30pm PST.
Key Concepts that will be covered:
How can IFSEL's 10 Educator Practices such as Questions for Personal and Social Insight, Use of Choice, and Group Design for Collaboration reinforce key subject concepts?
What curricula-inspired connections exist between specific subjects and SEL? How can these be explored to nurture student creativity and engagement?
How can applying the SEL lens enable student experiences, such as trips, graduation ceremonies, dances, etc., to be set up for success?
How can the SEL lens help make our classes more inclusive?
Both practical and conceptual, this course offers participants the opportunity to collaborate with fellow attendees from a community of international educators from public, private, and IB Schools.
Please note that this Online Course is all-inclusive and available as two consecutive sessions only.
Who Should Attend
Middle and High School Educators
Curriculum Leads
Heads of Department
Deans
Heads of Schools
SEL Specialists
Administrators
Technology Integrationists
Outcomes of the Workshop:
‍This workshop will share creative lesson ideas to actively embed social and emotional learning into subject areas such as English Language Arts, Social Sciences, Foreign Languages, and Mathematics.
A deep experiential exploration of the power of reflective questioning.
Insights and examples of how other educators have integrated SEL into their content curriculum and into student experiences.
Engagement and connection with other educators.
What's Included:
Two Sessions of SEL Teaching, Practices, and Resources
Digital PDF packet of SEL Resources
Connection to like-minded and international community of educators
Sessions will be recorded and shared with participants who are unable to attend a specific session
Payment
If you are paying by credit card, please have it ready as you proceed through registration.
If you are paying by check, please complete your registration online, select 'Check' on the payment page, and mail your checks to:
Institute for SEL
325 Sharon Park Drive, Suite 845, Menlo Park, CA 94025-6805
Please clearly mark the participant name(s) associated with your check.
Note: your participation will not be confirmed until we receive your full payment.
Cancellation, Refund and Credit Policy
Registration fees will be refunded at 50% of the registration ticket price paid, less the $50 refund processing cost, if requested in writing more than two-weeks prior to the start of the course.
From two weeks prior to the start of the course until the day before the course begins, refunds requested in writing will be granted a credit for the full value of their registration ticket price.
No refunds or credits are available on or after the start date of the course.
To begin the cancellation process, please email us at admin@instituteforsel.net.
Financial Aid
IFSEL is committed to empowering all educators to attend the Summer Institute and we have Financial Aid programs to support this vision. Click "Apply Now" to complete the Financial Aid Application Form. Please note, this form can not be saved and therefore needs to be completed in one sitting. We will review applications on a rolling basis and get back to you as soon as we can.
We look forward to welcoming you to our Catalyzed by SEL Online Course!
If you have any questions, please email us at admin@instituteforsel.net.
With gratitude and well wishes,
The IFSEL Team
More Information & Offerings
Please visit our website www.instituteforsel.net for more information on our other Online Courses, Consulting, and Our Approach