Careers in Startups: Meet Hiring Startups and Learn the Ins and Outs!

Thursday, September 29, 2016 from 6:00 PM to 9:00 PM (PDT)
Event Details
A Berkeley Postdoc Entrepreneur Program (BPEP) and a Postdoc Industry Exploration Program (PIEP) Collaboration!

Careers in Startups: Meet Hiring Startups and Learn the Ins and Outs!
An Event for Graduate Students, Postdocs and Faculty
Berkeley Postdoctoral Entrepreneur Program (BPEP) fosters entrepreneurship in the Berkeley postdoctoral and graduate student community. We provide basic tools, mentoring, and a platform for science-business entrepreneurship.  All events are free of charge and come with food and a beer networking session.

This event will be held September 29th, 2016 from 6:00 PM to 9:00 PM at 105 Stanley Hall, Berkeley.  This is meant to be an information session followed by an informal career fair where job seekers can network directly with founders and HR managers.

Have a beer together! Let's make this event phenomenal!

David Kirn, co-founder and CEO of QB3 startup 4D Molecular Therapeutics has a deep track record of entrepreneur innovation through multiple companies, is a UC Berkeley Alum, and an excellent speaker who will discuss hiring employees from the Founder's side.  Laurel Fedder of Gunderson Dettmer will discuss some of the corporate laws and procedures for employees and founders. Finally, a panel of startup employees moderated by Adam Sterling of Berkeley Law will answer questions from the audience ranging from day-to-day activities to the great things and hard things about working in a startup.

Startups looking to fill open positions will then be given 2-3 minutes each to describe the overall goals of their company and what the company is looking for in an employee/teammate/co-founder (both personal and technical qualities).

  David H. Kirn, MD
Co-Founder, CEO & Chairman, 4D Molecular Therapeutics
David Kirn is a biotechnology entrepreneur, physician-scientist and leader in biotherapeutics R&D. He is co-founder & CEO of 4D Molecular Therapeutics, a leader in gene therapy vector discovery and development.  He received the Johnson & Johnson Entrepreneur Innovator Award. He was Founder & CEO of Jennerex Biotherapeutics, a pioneer in oncolytic immunotherapy for cancer. At Onyx Pharmaceuticals, he was the first development employee and VP of Clinical Research; he co-authored the first clinical development plan for sorafenib, the first targeted agent approved for kidney and for liver cancers. He consulted on biotherapeutics R&D for Biogen Idec, Novartis, Bayer and others. Dr. Kirn held faculty positions at UCSF, Oxford and Imperial College, London. He has co-authored over 100 publications in peer-reviewed journals. He earned his B.A. at the University of California, Berkeley; M.D. at UCSF; internal medicine at Harvard Medical School; and oncology fellowship at UCSF.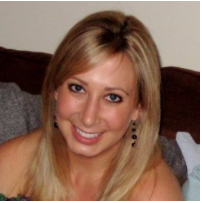 Laurel Fedder, J.D.

Laurel Fedderis an executive compensation associate at the Silicon Valley office of Gunderson Dettmer.
Laurel specializes in executive compensation and employee benefits issues for start-ups, emerging growth and public companies. Laurel advises clients on employee stock options, employee stock purchase plans and other forms of equity compensation and the associated tax and securities law issues. Laurel also advises clients on 401(k) plans and compliance with ERISA and COBRA. Education: J.D., Georgetown University Law Center, B.S., Political Science, Santa Clara University.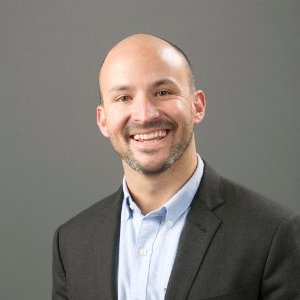 Adam Sterling, J.D.

Executive Director of the Berkeley Center for Law, Business and the Economy (BCLBE) at Berkeley Law. 
Previously he was a startup attorney at Gunderson Dettmer and the co-founder and director of the Sudan Divestment Task Force and Conflict Risk Network (CRN).
Panel Discussion With Startup Employees

A group of individuals will answer your questions about what it is like to work in a startup!
Attending Startups Hiring!  Check Back as the List Grows.

4D Molecular Therapeutics - a gene therapy company discovering and developing transformative products for patients with devastating inherited diseases. www.4dmoleculartherapeutics.com/

Ignite Immunotherapy - a cancer immunotherapy and oncolytic virus company
Newomics -  commercializes innovative and integrative (Omics) platforms and solutions for personalized healthcare. www.newomics.com

X-Therma Inc. -  combining the beauty of nature and the power of science to block ice damage and store and transport living therapies such as stem cells used in Regenerative Medicine. www.x-therma.com

NanoHydrophobics - is conducting energy-efficiency research to overcome "the major unresolved problem of heat transfer" – fouling on heat transfer surfaces.www.NanoHydrophobics.com

Zymergen - applies the latest in automation, data architecture and machine learning, to make better microbes for use in industrial fermentation. www.zymergen.com

Affinita Biotech - was formed in 2015 by a group of highly experienced biotech entrepreneurs in the San Francisco Bay Area to develop antibody therapeutics for treating cancer. www.affinitabio.com

Chimera Bioengineering - solves the challenges of chimeric antigen receptor T-cells (CARs) with drug-responsive gene regulators to re-program the "software" of the immune system. www.chimera.bio

Dovetail Genomics, LLC. - creators of the ChicagoTM method, an in vitro proximity ligation approach that simplifies genomic discovery by integrating the highest quality long-range genomic information with next-generation sequencing output. www.dovetailgenomics.com

Synvivia - helps companies create and control new biological functionalities. We do this by engineering proteins in which function can be switched ON or OFF in response to customer-specified small molecules. www.synvivia.com
10x Genomics - 10x Genomics meets the critical need for long range, structural and cellular information, with an innovative system that transforms short-read sequencing technologies. Our Chromium™ System supports comprehensive genomics and high-throughput single cell transcriptomics. www.10xgenomics.com
When & Where

Room 105
Stanley Hall
Berkeley, CA 94720


Thursday, September 29, 2016 from 6:00 PM to 9:00 PM (PDT)
Add to my calendar
Organizer
Berkeley Postdoc Entrepreneur Program (BPEP)
The Berkeley Postdoc Entrepreneur Program (BPEP) provides UC Berkeley scientists and scholars with the skills needed to turn their ideas into startups.  Through informal, on-campus workshops, members are able to mingle with entrepreneurial experts, MBAs, and scientists. 
Careers in Startups: Meet Hiring Startups and Learn the Ins and Outs!