Career Development journey from engineering to management
Intend to expand your career? Dr. Hwang will share his experience in career development and leadership. (FREE online event)
About this event
Intend to expand your career strategy toolkit?
Unsure about your next step in developing leadership?
Curious about how to jumpstart in a new IT field or role?
In this seminar, Steve will share his experience in setting goals for career development and leadership. He will review his personal journey in creating and implementing action plans to support career elevation during opportunity or challenge. From him, you can learn new ideas and principles to navigate your career path, and increase your overall satisfaction and wellbeing at work.
Steve has lived and worked in Silicon Valley since 1990. He started out as a materials engineer, riding the IT boom in personal computers. He quickly moved up the career ladder from first-line, second-line manager to junior director to executive director until Chief Technologist in 2005 and Vice President of Seagate Technology, Research & Development in 2006.
In addition to IT technologies, he also has a great interest in leadership, management, and technology innovation, and has written three books on leadership, management, and technology innovation in Chinese.
Look forward to spending an enlightening night with you.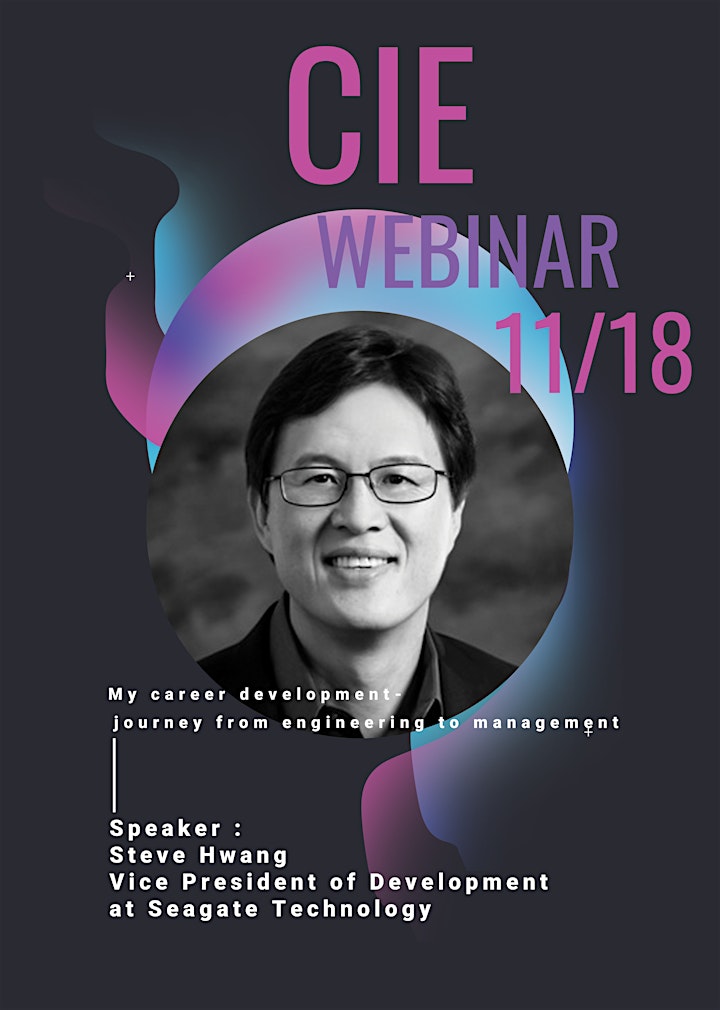 Dr. Steve Hwang:
Dr. Steve Hwang is the first generation immigrant from Taiwan. He came to USA in 1987 and earned his Ph.D of Metallurgical Engineering in 1990.
Dr. Steve Hwang has lived and work in Silicon Valley since 1990 as a material engineer. He has experienced various levels of manager positions and became Vice President of RD in Seagate Technology since 2006.
Dr. Steve Hwang experienced leadership training in Harvard and Stanford Universities and was voted Seagate's best manager in North America. In addition, he also published 3 books on leadership, management and technology innovation in Chinese.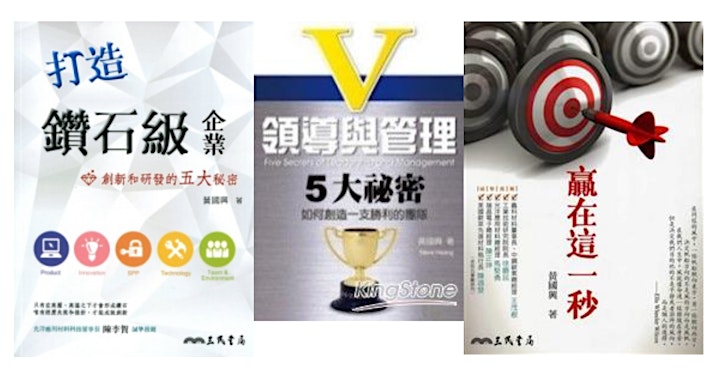 Organizer of Career Development journey from engineering to management
CIE/USA-SF is a non-profit and non-political organization serving engineers and students in San Francisco Bay Area enginnering community. The missions of CIE/USA-SF are to promote technological advancement, networking, and communicating among engineers and scientists, and to promote well-being of engineering community.