CARE Fund Community Watch Party and Q+A with These Thems
About this Event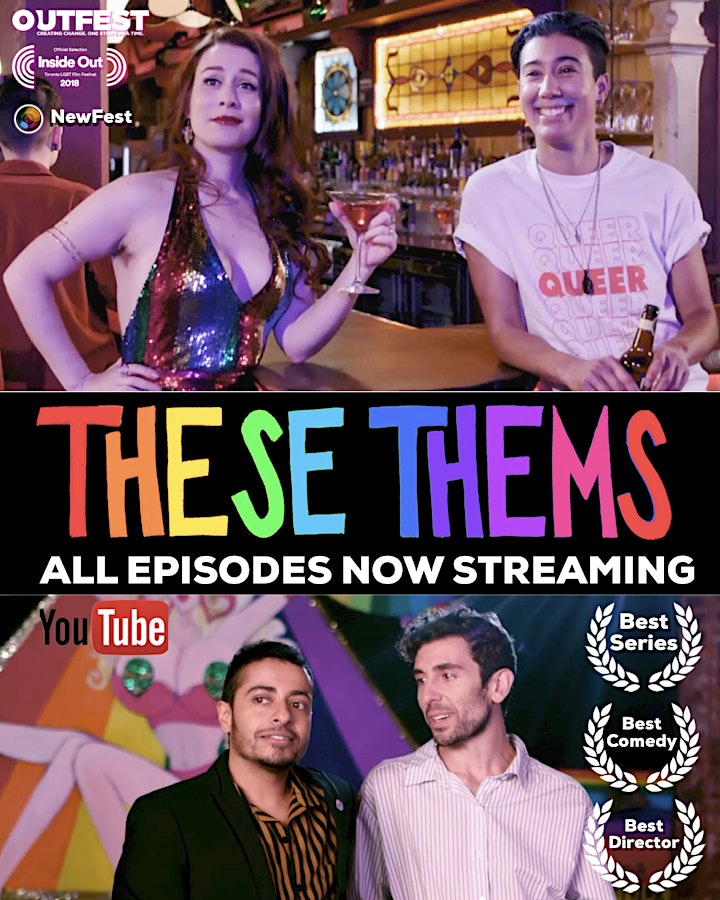 Sometimes laughter is the best medicine, so this week we're bringing you a screening of These Thems. These Thems is an award-winning queer comedy series, now streaming with over 400k views and counting! Join us for an interactive live screening of the first three episodes, followed by Q&A with cast and creatives and then binge the rest at TheseThems.com!
Our guests are Gretchen Wylder (Executive Producer, Creator & Writer - "Gretchen" - Pronoun: she) and Vico Ortiz ("Vero" - Pronouns: They/She/Him). You can check out the trailer for These Thems below and be sure to follow them on social media @These_Thems!
Please RSVP here so that we can send you a private Zoom link 30 minutes before the event start time.
COVID-19 disproportionately impacts our Center family – seniors, housing insecure youth and immunosuppressed community members depend on us. This is a call to action to join and spread the word about our CARE Fund.