Capturing Imaginations. Building Skills. - STEM & Workforce Conference
Description

Conference Mission: To strengthen youth learning by investigating, connecting, and advancing formal and informal STEM education and workforce pathways
General Schedule
DAY 1 - November 29, 2017
Registration / Check-In & Exhibitors, 8:00AM–8:45AM
Welcome, Keynote, Panel, and Q&A, 8:45AM–10:00AM
KEYNOTE: Myah Walker (B.S. Animal Science '10, M.P.H. '12) - Presentation: Creating a Path for our Youth: It Takes a Village
PANEL: Keeping Youth at the Center in STEM Workforce Pathway Initiatives

How can we build STEM career pathways for young people that are grounded in equity, access and opportunity? How can we meet real workforce needs while at the same time help young people find meaningful work that connects with their passions and interests? In this panel discussion we will hear from community experts striving to ensure that STEM workforce programs and initiatives are good for youth, good for the community, and good for business.




Moderator:

Jackie Berry, 3Mgives Manager, Education Initiatives

Myah Walker, Quality Manager, Sparboe Farms and University of Minnesota College of Food, Agriculture and Natural Resource Sciences Alumni Board

Shannon Full, President/CEO, TwinWest Chamber of Commerce

Sareen Dunleavy Kennan

, Senior Project Manager: Career Academies, Greater Twin Cities United Way

Joseph Adamji, Director, Kitty B Andersen Youth Science Center - Science Museum of Minnesota



Morning Sessions, 10:15AM–12:30PM
Lunch & Exhibitors, 12:30PM–1:45PM
Afternoon Sessions, 1:45PM – 4:30PM*
(additional optional afternoon offsite programing may occur after Day 1)
DAY 2 - November 30, 2017
Registration / Check-In & Exhibitors, 8:00AM–8:45AM
Welcome, Keynote, and Q&A, 8:45AM–10:00AM
Deb Morrison, PhD - Presentation:

Equity Research in Practice: Exploring Options for Closing Opportunity Gaps in STEM Learning
Morning Sessions, 10:15AM–12:30PM
Lunch & Exhibitors, 12:30PM–1:45PM
Spark-it in 15 Sessions + Believe it. Build it. - STEM Addendum Mini Session, 1:45PM–2:30PM
Afternoon Sessions, 3:00PM–4:30PM*
Conference Mission: To strengthen youth learning by investigating, connecting, and advancing formal and informal STEM education and workforce pathways
Conference Tracks
Investigate – the "what and why" of effective STEM and afterschool learning.

Key focus areas will include ways to create meaningful learning experiences for youth both in and out of school, the importance of helping youth build a healthy "STEM identity", issues of access and equity in education, and how STEM and afterschool learning can address our future workforce needs.
Connect – with each other while learning about successful collaborations, partnerships and policies that close gaps in young people's access to and achievement in high quality afterschool and STEM learning opportunities.
Advance – high quality afterschool and STEM learning opportunities for youth.

A key focus will be on effective practices and curriculum that empower and inspire youth and bring our math and science standards to life.
Is this conference for you?
STEM & afterschool educators (both formal and informal)
Youth workers
STEM Program developers
Afterschool program providers (interested in STEM, workforce skills and SEL)
Employer, funder, & industry partners interested in STEM and afterschool learning
Additional attendees: allied partners, i.e. policy makers, funders, employer leaders, admins, mentors, school administrators, opinion leaders, others in the STEM field
---
Who are the Keynotes?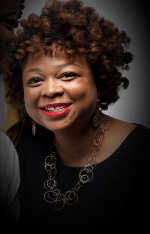 Myah Walker
(B.S. Animal Science '10, M.P.H. '12)
Presentation: Creating a Path for our Youth: It Takes a Village
How did a young black girl from suburban Minnesota become an auditor of poultry farms in rural America? Exposure, expectations, encouragement and exploration. These are 4 key concepts in the formula for Ms. Walker's success in the field of agriculture, but she didn't get there alone. In this presentation, Ms. Walker will share her experiences taking you on her non-traditional STEM career journey to becoming a quality manager for a poultry company. Ms. Walker will also address how exposure, expectations, encouragement and exploration, initiated by many individuals along her path, helped her to get to where she is today.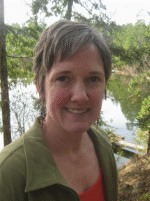 Deb Morrison, PhD
Learn more about her work

Thursday, Nov 30, 2017
Presentation: Equity Research in Practice: Exploring Options for Closing Opportunity Gaps in STEM Learning

Improving equity within STEM teaching and learning is a central goal of recent policy conversations and reform. Both K-12 and informal STEM educators have long worked to close the STEM learning and experience opportunity gap that exists between students with varied lived experiences. In this presentation, Dr. Morrison will define the inequities found in our current terrain and explore research on practical solutions both informal and formal educators can use to disrupt cycles of inequity. A central focus of her work at the Institute of Science and Math Education is the way in which STEM instruction integrates students' interests and supports expansions of identity development. Dr. Morrison will address generalized approaches used across science, technology, engineering, and math as well as highlight some specific to science learning.
Who's presenting and what sessions will be at the conference?

Over 40 Sessions will occur over the two-day conference:
Breakout Sessions - 60 minutes
Workshops range from 90 minutes to 3 hours
Spark it in 15: high energy STEM activities you can do in your program to spark a conversation, interest, and energy.
Find out who's presenting: Click Here
---
Sponsorship, Exhibiting, and Advertising Opportunities
Sponsorship opportunities start at $500
Exhibiting Opportunities start at $200
Advertising Opportunities start at $100
Click here to access more infromation about sponsoring, exhibiting, and advertising
Exhibitors:
MN Field Trip & Activity Library
Laser Classroom.com
Ardutime
MnAEYC-MnSACA
The Raptor Center
Minnesota High Tech Associaiton (MHTA)
Minnesota High School Math League & Mathcounts MN
The Works Museum
Genesys Works
Ignite Afterschool
SciMathMN
Leonardo's Basement
---
FAQs
Registering multiple people?
You can register up to 10 people at once for each ticket type. You are the 'buyer' and will put in all your information as required, if you are attending as well be sure to place your infromation as a 'attendee'. Information we will need for each attendee is the following:
First Name
Last Name
Email Address
Job Title

Company/Organization



And the following required questions in which you can email to your colleagues before purchasing for them so we collect helpful information for each attendee.
Did you attend "Powering Learning. Expanding Possibilities. - SciMathMN & Ignite Afterschool last joint conference in 2015? Yes/No
Where does your work most align? Select all that apply: Afterschool STEM, In-school STEM, Out-of-School

What are you hoping to gain from this conference?

Have you attended Ignite's "M3 – Making Meaning with Multiple Data Sets"? Yes/No

Are CEU's offered?
Day 1 & 2 - Nov 29 - 30, 12.5 clock hours of continuing education units.
Day 1 - Nov 29, 6.25 clock hours of continuing education units.
Day 2 - Nov 29, 6.25 clock hours of continuing education units.
What are my transportation/parking options for getting to and from the event?

The lot is S104 -
Pay as you enter - $6.00/car - can use cash or credit cards. -
directions
Handicap Parking & Access to Event?
There is handicapped parking in lot S104 which is adjacent to the building and there is an ADA entrance to the building directly off the parking lot. Ramps and elevators will be noted in the conference program as well.
Are meals included with registration?
Yes. breakfast, lunch, and afternoon snacks will be provided for each registered attendee. Gluten-free and vegetarian options will be available. If you have additional needs, please contact us.
Looking for where to stay near to the Conference?
MUST Book by Oct 28th to get the discount.
Country Inn & Suites
2740 Snelling Avenue North, Roseville, MN
When making reservations please call and state you are with "Capturing Imaginations: Building Skills Conference"
Group Rate: $109 + tax
Register with this link: https://www.countryinns.com/ignite
Needing a room to pump?
On the upper lobby (the unisex bathroom has a lock (inside) chair and outlet for pumps) in the lower level there is a room off 55 that is a pump room and this can be opened by a AV staff person (it does lock on the inside for privacy) - please check-in with front desk staff if you have questions or need assistance.
Looking for a gender neutral private restroom?

Next to the registration desk area on the main floor there is a gender-neutral restroom.
Is there Wi-Fi?

Wi-fi is complimentary and does not require a password.
Select "UofM Guest" from the Wi-Fi network options
Launch internet browser
Agree to the Terms of Use
How can I contact the organizer with any questions?
Please email info@igniteafterschool.org and you should receive an email back within 48 hours.
What's the refund policy?
Cancellations will be possible up until 30 days prior to the event with a full refund. Name exchanges can happen up until the week before the event with no fee.
Was there a conference scholarship to attend?
Yes, applications are closed but here is the info about this year's process:
Ignite Afterschool and SciMathMN believe teachers, youth workers, and other adults that work with youth in and out of school play a key role in the lives of young people. Adults who work with young people need support to grow their abilities, skills, and knowledge. A diverse set of attributes, experiences, and perspectives enhance the places where these adults come together to learn. Everyone deserves the opportunity to enhance their skillset and have access to professional development opportunities yearly, regardless of race, ethnicity, gender, disability, or finances.
To help break down the barriers that prevent underrepresented groups from accessing professional development in formal and informal education, we are excited to offer Conference scholarships for 'Capturing Imaginations: Building Skills'. Scholarships are available to those who identify as a person of color, Native American, person with disability, 25 & under, and/or individual serving underserved youth who demonstrates limited access to professional development opportunities.
Scholarship Recipients
Will receive a Two-Day Attendee Registration (a $120 value)
up to $100 Travel Grant to be used for mileage/hotel/etc.
Complimentary copy of Believe it. Build it. – Minnesota's Guide to Effective Afterschool practices and a copy of the STEM Addendum
Please submit completed application to info@igniteafterschool.org with subject line "Capturing Imaginations Scholarship 2017"
SCHOLARSHIP APPLICATIONS CLOSED