CAPTIVATING® PAGEANTS 2021 Nationals celebrating 10 YEARS!
About this event
***ALL EVENT GUEST REQUIRED to wear a MASK. (Venue Policy)
**When Online Sales End. Tickets can be purchased at Front Door.
CAPTIVATING® PAGEANTS 2021 national pageant competition 10YR Anniversary.  Join us for an exciting night to be captivated all evening!  Independently produced and created by STUDIO RM, LLC.  The pageant will consist of a three-day weekend for contestants.    
 INSTAGRAM: @captivatingpageants (See all the updates) 
The final show and crowning will take place on Sunday Sept. 5th, 2021 at 5:30pm at the Northland Performaing Arts Center theatre in Columbus, Ohio.  
Doors will open in the theatre lobby at 4:45pm.  (Concession Stand Available)
-TICKETS Once Your Ticket is purchased your name(s) will go on our list.  Glass Window is where you will pick up your entrance. Next to front doors.
(VALID PHOTO ID REQUIRED) 
Captivating celebrates all pageants and the girls journey's to continue to grow and become a family throughout the year.  For more information visit us at: www.captivatingpageants.com -
We hope to see you compete next Labor Day weekend. #captivatingsisterhood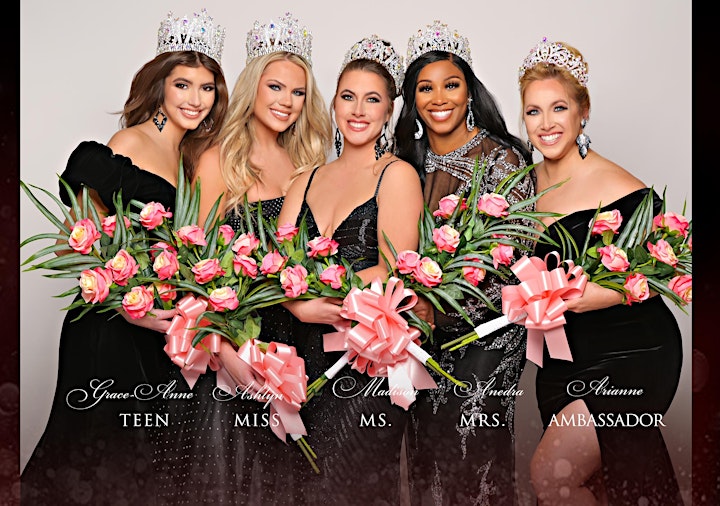 Organizer of CAPTIVATING® PAGEANTS 2021
QUALITY, INTEGRITY, EXCELLENCE
STUDIO RM, LLC starts with quality, taking to heart the needs of our clients, contestants and audience first. STUDIO RM,  LLC  is building its reputation on being one of the very best in the industry.    
That reputation continues today, and will carry on far into the future.  The pageant contestants of a STUDIO RM, LLC pageant know that excellence is in the very foundation of our events.