Welcome to Berlin Blockchain Week - Join us for a special Canoe + Biergarten trip
About this event
Welcome to Berlin and Berlin Blockchain Week! Join the team working on Celo for a special canoe trip through the heart of Kreuzberg, one of Berlin's most fascinating and diverse neighborhoods.
Throughout the canoe ride, you'll soak up the mood of this open-minded, multicultural, and alternative part of the city. Once on dry land, we sit down for cold drink at a Biergarten with the first Bier* on us!
Come make new friends and explore Berlin with us. Remember to pack sunscreen and a hat.
*or non-alcoholic beverage of your choice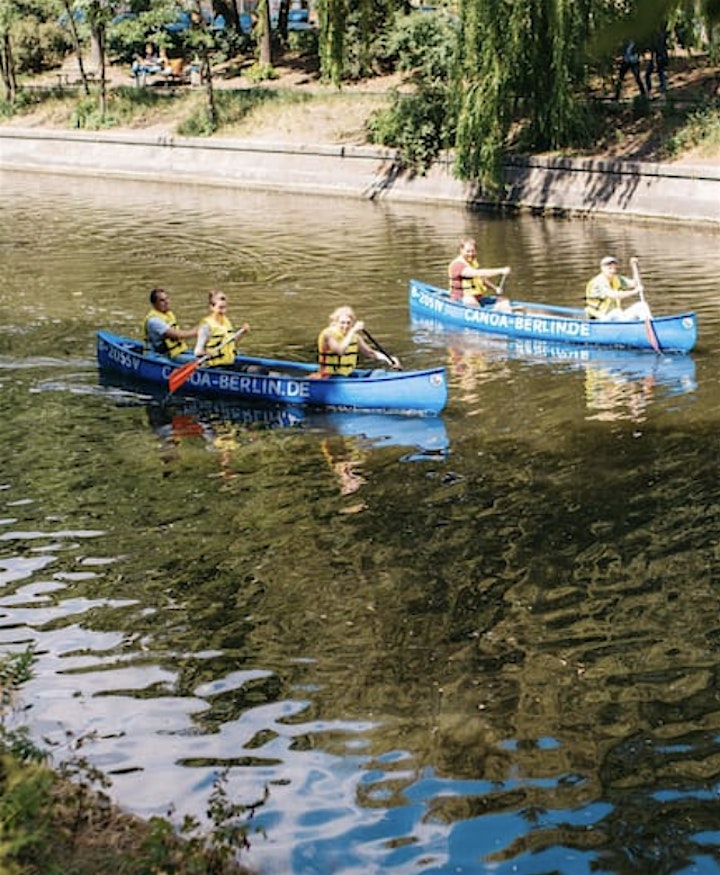 Why canoeing?
Celo is a decentralized community of creators -- developers, designers, dreamers, doers -- who are motivated by the power of accessible financial tools to make the world a better place. We are guided by four community tenets, one of which is Striving for Beauty. What is more beautiful than nature in community?
Berlin Blockchain Week
If you are interested in checking out more of the events we are hosting visit celoberlinblockchainweek.splashthat.com.
Organizer of Canoe Berlin Blockchain Week + Biergarten with Celo
Celo is an open platform 
that makes financial tools accessible to anyone with a mobile phone. The Celo community's mission is to build a monetary system that creates the conditions of prosperity for all. 

Celo was founded in 2017 and is based in San Francisco, Berlin, and around the world.