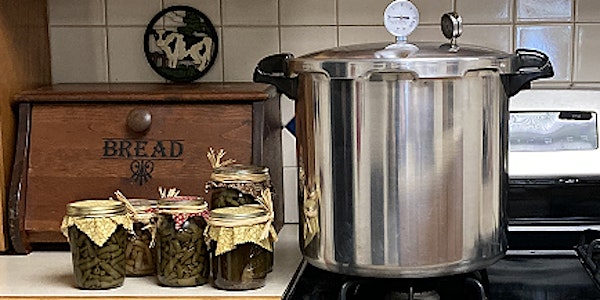 Canner Lid Testing
Canning Season is right around the corner! it's time to test canner lids. Don't wait to the last minute, Schedule your appt. today!
When and where
Location
N.C. Cooperative Extension, Forsyth Center 1450 Fairchild Road Winston-Salem, NC 27105
About this event
Canners need to be tested every year before canning season starts. This is an opportunity for you to bring you canner lid to have it tested. The N.C. Cooperative Extension, Forsyth Center offers free dial gauge pressure canner testing. All you need to bring is the lid of your pressure canner with the dial attached. The testing process takes less than 10 minutes per lid.
Brands that can be tested:
-Presto
-Maid of Honor
-National Magic Seal
Other brands cannot be tested since we do not have specific information on the gauges and their calibration. Please contact the manufacturing company for assistance with other brands not included here.
Schedule an appointment with Virginia C. Lopez by calling Virginia C. Lopez at (336) 703-2867 or Registering on Eventbrite.
Dates and times available for canner lid testing are as follows:
Friday, 4/8/2022 from 2 to 5 PM
Friday, 4/22 /2022 from 2 to 5 PM
Friday, 4/29/2022 from 2 to 5 PM
Wednesday, 5/4/ 2022 from 10 AM to 12 Noon
When you register, please choose one date from the available options and come anytime between the hours available. Keep in mind you may have to wait if others are ahead of you. Please make every effort to keep your appointment scheduled. Thank you.
Virginia C. Lopez
Family and Consumer Sciences Agent
NC Cooperative Extension - Forsyth County
1450 Fairchild Rd.
Winston-Salem, NC 27105
Main Office: (336) 703-2850
Direct Office: (336) 703-2867