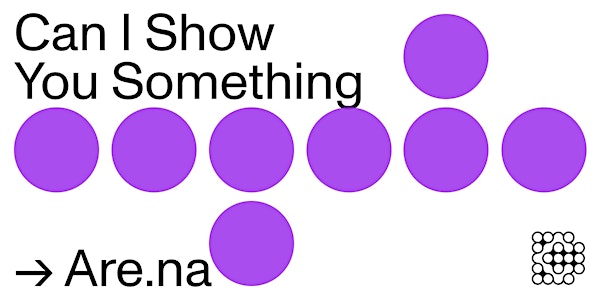 Can I Show You Something: Are.na
Join four Distant Community members walk through how they use Are.na and why it's an important part of their creative process.
About this event
Can I Show You Something? is a quarterly showcase of the unique ways Distant Community members utilize specific digital tools. A simultaneous micro and macro view of platforms like Are.na, Notion, Google Docs, and more—each installment invites us to take inventory of how a handful of different creatives' perspectives and practices shape the ways they interact with various virtual spaces.
Our inaugural event will be about all things Are.na, "a place to save content, create collections over time and connect ideas. Privately or with other people." Whether you'd consider yourself a pro or you've never explored the tool before, members Carolyn LaLonde, Tim Finch, Lauren Gallagher, and Jason Combs will each have the floor to discuss their unique approaches to making the most out of what Are.na has to offer.
Closed captions will be provided and this event will be archived.
——————————————————————————————————————
If you'd like to teach a workshop or propose an event, email us at team@distant.community to get the ball rolling. And if you'd like to join our community on Slack, fill out a new member application.