Description
---
A fully jam packed day for Ologites to unite and do super campy awesome activities!! And your counselors will be very familiar faces! Boni and Shannon plus a few others who will lead you through the most nostalgic team building events in a perfect Pacific Northwest camp setting! The woods! Don't worry we will have access to amenities such as restrooms and a lunch/snack area. Food will be provided so let ya know if you have specific restrictions. There will be vegetarian, gluten free and full blown carnivore options available.
We we will have an actual day planned out but there will be chill time to just hang out and get to know one another. Activities will not be crazy strenuous and crafts will not be insanely difficult (yes I said crafts whaatttt!??). Everyone is free to do as much of as little as they like but as with any camp the more involvement the more fun!!!
Your ticket purchase is by shirt size!! This is because we will be providing CAMP SHIRTS for you to wear during the event. This will not only be a super cool souvenir but it makes for a stellar photo opportunity for the group and maybe we all get real campy and sign each others shirts to hold one another dear forever and ever? So cool. So excite. (see below for sizing before placing your ticket order please)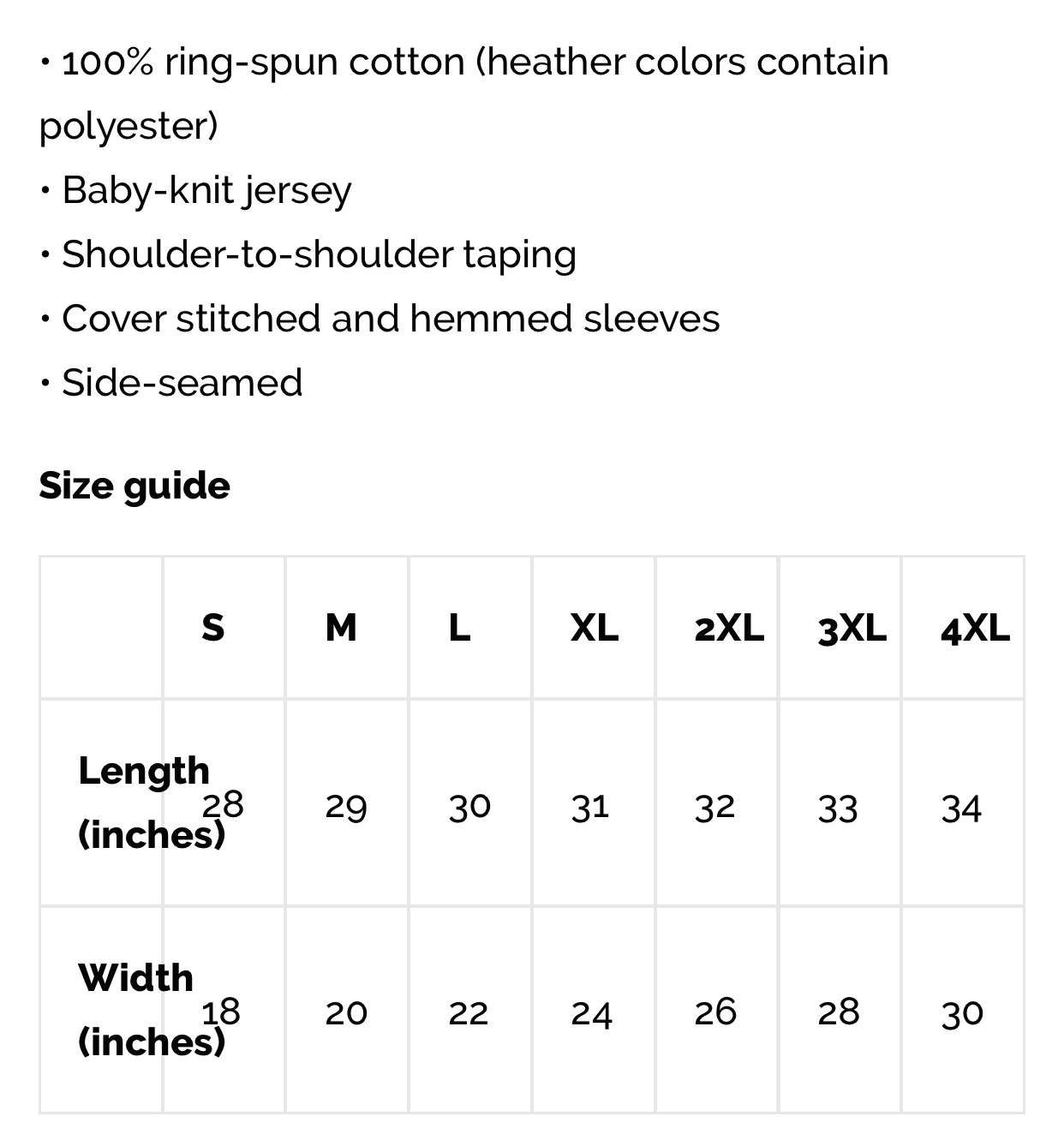 FAQs
Are there ID or minimum age requirements to enter the event?
We will be checking folks in so please bring something to show who you are. And we are keeping this event just for grown ups and no kiddos this go round.
Is there a limit to how many people can attend?
We will be capping the group size so sign up soon to secure your spot.
What about vegans?
Please contact us about dietary restrictions so we can accommodate you.