Location
Summit Presbyterian Church
6757 Greene St
Philadelphia, PA 19119
Refund policy
Contact the organizer to request a refund.
Eventbrite's fee is nonrefundable.
CALLING IN WAVES is a dance ritual offering of the 5Rhythms® Waves™ map at Summit Presbyterian Church
About this event
CALLING IN WAVES
2nd Sundays in 2022
Summit Presbyterian Church
6757 Greene St, Philadelphia, PA 19119
map: https://goo.gl/maps/Ne9YuGLvw6wB12Rz6
Life is energy in motion. We unfold into the mystery by freeing the body, emptying the mind, and awakening the soul. Calling in spirit, we craft a rising fascination and expression to meet our individual and collective worlds with embodied, heart-centered presence.
♥
I look forward to meeting you in the movement that arises!
big love,
Megan
"When your soul is in charge, your life becomes a love story. And this love story between you and yourself, between you and everybody else, between you and the divine, is played out in specific energy fields, psychic territories that I wish to explore with you. I'd love to seduce you into wondering about your soul; the way it moves, how it smells, feels, tastes, speaks, acts - even what it wears. And most importantly, how it is the part of you that makes you a fascinating, mysterious individual."
– Gabrielle Roth
Location & Arrival:
Street parking - https://goo.gl/maps/Ne9YuGLvw6wB12Rz6
2:45 PM - Music begins to settle & stretch
Please plan to arrive early so that we can all begin together & on time. If you need to be late, please arrive in silence.
If this is your first time joining us or you are new to the area, allow a little extra time to arrive and find us.
What to Bring
Wear comfortable clothing layers to move/ sweat in
Barefeet or dance shoes (no street shoes)
Your water bottle
Curiosity to explore
Exchange $20* (Pre-registration required)
Limited space available and Pre-Registration required
If event shows as sold out please add yourself to the waitlist and I will be in touch as more tickets become available.
*for sliding scale entry - please contact megan@5rhythmsphilly.com
Waves Class Structure
Warm-up Wave, short Talk & Demonstration, 2nd Wave, Closing.
Class is open to beginners, all levels of experience and counts toward the 5Rhythms teacher training requirements.
About 5Rhythms
Created by Gabrielle Roth and practiced by tens of thousands worldwide, 5Rhythms is a philosophy, perspective, performance art and dynamic movement practice rooted in the principle that if you put the psyche in motion it will heal itself. Movement is both the medicine and the metaphor, reaching across all languages, cultures and age groups to transform suffering into art, art into awareness, and awareness into action.
Wherever the 5Rhythms are practiced, a community is born to dance, to sweat, to change, to support, and to provide a safe space for each of us to shatter the ego's hold and awaken the juicy, unpredictable, fascinating, edge-walking part of Self that yearns to be free.
Creativity. Connection. Community.
New to 5Rhythms? Learn why we dance at 5Rhythms.com: https://www.5rhythms.com/gabrielle-roths-5rhythms/why-we-dance-them/
About the Waves™ Map
Waves are the foundation and fundamentals of the 5Rhythms practice. The rhythms of FLOWING, STACCATO, CHAOS, LYRICAL and STILLNESS® are guiding us into an embodied state of being. The focus of the Waves level is experiencing the body as a fluid entity, with the outcome that we discover our feet and stop holding our breath.
Contact
Questions? Please contact megan@5rhythmsphilly.com | *for sliding scale entry - please contact Megan
Registration Information / Covid Guidelines
Masks are optional and there is no vaccine check.
Per Summit, "Masks will still be required to enter the building and in common areas such as hallways and common-use bathrooms."
If you have been feeling any covid or cold/flu-like symptoms, or have received a positive test result in the last 10 days please sit this one out and join us next time. We have safely gathered together by being responsible and caring for ourselves and each other, let's keep it that way!
By registering for this event, you are acknowledging that an inherent risk of exposure to COVID-19 exists in any public place where people are present. By attending this event, you voluntarily assume all risks related to exposure to COVID-19 and its variants and agree not to hold Megan Kelley, 5Rhythms Global or Summit Presbyterian Church liable for any illness or injury, Covid related or otherwise.
To keep with safe social distancing measures, registrations for this event will be limited.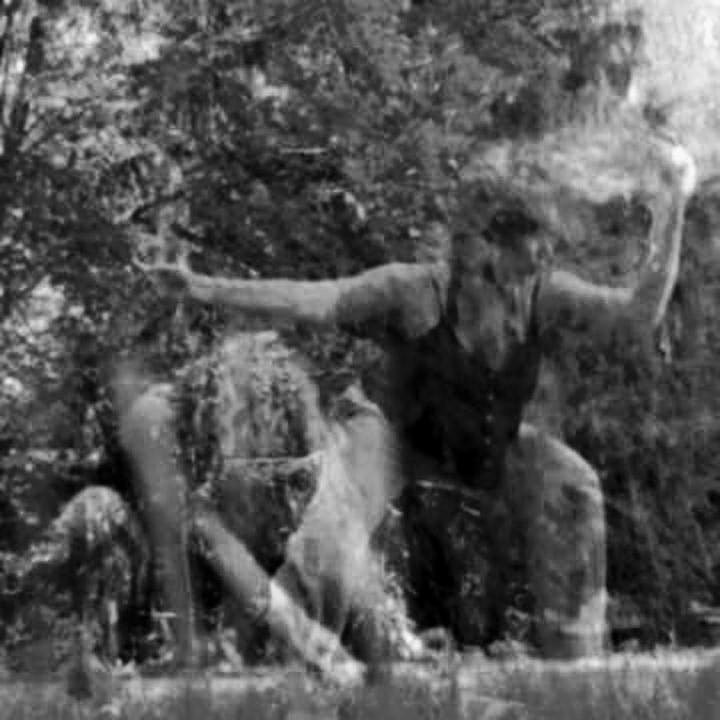 About Megan Kelley
The purpose and power of Megan's practice is putting into form the formless. Her work is as a visual/performance artist, expressive arts psychotherapist, and DJ guide. Megan danced her first 5Rhythms Waves in 2013, completed the 2017 5Rhythms Sweat SpaceHolder orientation, and graduated the 5Rhythms Teacher Training in 2021. Megan honors the guidance of past mentors along the dancing path, certified 5Rhythms teachers Rebekah Zhuraw (Philadelphia) & Mati Vargas-Gibson (Dallas). Megan is currently mentored by 5RTA Joanne Winstanley (Victoria, BC).
Copyright © 2022 Megan Kelley, All rights reserved.
Our mailing address is:
Life Form Practices LLC
c/o Megan Kelley
1 N Johnston Ave, Ste A206