Description
The Café des Sciences is a monthly event gathering the French scientific and entrepreneurial community of Massachusetts.
*Exceptionally, this Café des Sciences will be in English*
The Café des Sciences #90 will feature Dr. Jacques Kpodonu, cardiovascular surgeon and Harvard Medical School faculty member, who will discuss about leveraging innovation and technology to solve access and delivery of healthcare in emerging economies.
Before his intervention, you will hear the pitches of 4 French medtech startups, who were selected to be be part of a one-week immersion program in Boston.

Agenda:
18h00-18h15 : Introduction and welcome

18h15-18h30 : Startup pitches (3min pitch and 1min Q&A)


18h30-18h35 : Presentation of MIT Solve by Patrick Diamond

18h35-19h00 : Presentation from Dr. Jacques Kpodonu


19h00-19h15 : Questions & Answers

19h15-20h00 : Networking
Where:
MIT, 182 Memorial Drive (Rear), Room 4-270, Cambridge MA
More about Dr. Kpodonu:
Dr. Kpodonu is a cardiovascular surgeon, visionary clinician/scientist and lead author/editor of 4 medical textbook. His current interests include innovations in cardiac surgery, global health innovation, precision medicine, digital health technology,biomedical innovation ,hybrid operating room design and constructions and global surgical capacity building .
Dr. Kpodonu has held various leadership positions including recently as surgical director of Hybrid cardiac surgery program at the Jeffrey Milton Heart and Vascular Institute of Hoag Hospital Newport Beach, CA and clinical associate professorship of surgery at the University of California Irvine (UCI). He was involved in fund raising activities with over$40million raised during his tenure including being the lead in development and construction of a $6.7 million advanced cardiac hybrid operating room currently touted as one of the most complex and advanced robotic hybrid operating rooms in the world.
Dr. Kpodonu is an active member of the American Society of cardio-thoracic Surgeons and the Society of Vascular Surgeons. He is a member of the division of cardiac surgery at the Beth Israel Deaconess Medical Center and holds a faculty position at the Harvard Medical School.
Partners of the Café des Sciences: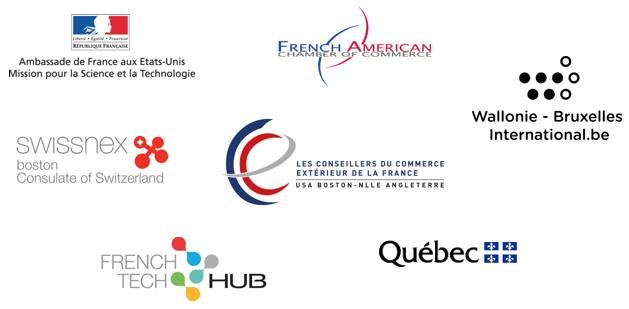 More info about the Café des Sciences: