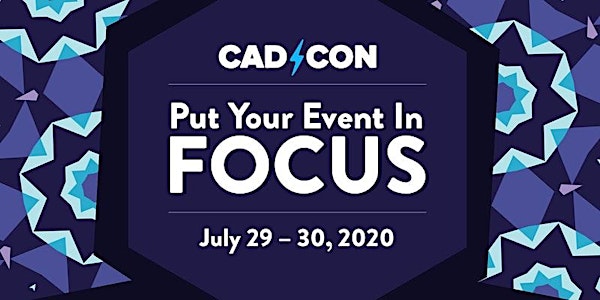 CadCon 2020 - CadmiumCD's Virtual Users Group
CadCon is CadmiumCD's annual users group meeting. This year it will be held completely online using eventScribe Live.
About this event
Event Visionaries, Innovators, and Trailblazers...
Bring your events together at CadmiumCD's 6th annual users group meeting. Join CadmiumCD staff, partners, and users for this two day virtual event filled with education and networking, plus additional days of hands-on learning labs.
Attend to learn about the latest tools available for meeting planners, find out what other planners are doing for their events, and create a plan to make your virtual event vision come to life. We will have hands-on workshops, educational sessions, and plenty of opportunities to learn and network.
---------------------------------
Already Registered?
Sign in to eventScribe Live here.
---------------------------------
CadCon 2020 will be held entirely online using the eventScribe Live platform. You can view the full schedule of events here.