CABS Webinar: Science and Technology Caught Between the United States and C
Brian Sun will talk about Science and Technology Caught Between the United States and China
About this Event
This webinar is organized by CABS and co-organized by BayHelix. The webinar will feature:
•New Era of U.S.-China Relations and Challenges for Chinese-American STEM Professionals
•Economic Espionage and National Security
•Against Racial Profiling:
- Dr Wen Ho Lee and his successful civil lawsuit against the US government
- Rodney King incident and Christopher Commission
•Navigating Career Opportunities and Avoiding Pitfalls in the 21st Century of U.S.-China Relations
Agenda
(This event will be broadcast to you through Zoom Conference; agenda is based on US Pacific Time)
4:00pm - 4:05pm Opening Remarks
4:05pm - 5:10pm Science and Technology Caught Between the United States and China, Brian A. Sun, Jones Day.
5:10pm - 5:30pm Q&A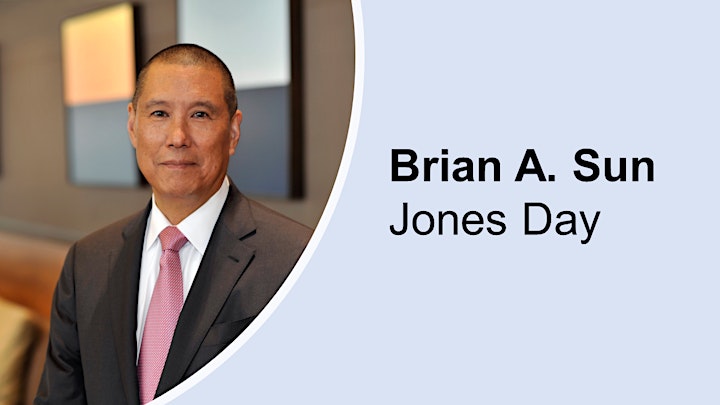 Brian A. Sun
Brian Sun is former president of the National Asian Pacific American Bar Association (NAPABA) and is Of Counsel of law firm Jones Day in Los Angeles office. In 2013 he was honored by NAPABA with its Trailblazer Award and by the Southern California Chinese Lawyers Association with its Lifetime Achievement Award. He also served as a deputy general counsel to the Christopher Commission, which recommended sweeping reforms of the Los Angeles Police Department in the wake of the Rodney King incident. He represented Dr Wen Ho Lee in his successful civil lawsuit against the US government.
Brian Sun has earned a national reputation as a distinguished trial lawyer in complex business litigation and white collar criminal defense. He is a former federal prosecutor, a Fellow of the American College of Trial Lawyers, and has been named by Lawdragon Magazine as one of America's 500 leading lawyers. Brian is recognized as a Band 1 lawyer by Chambers and listed among the most highly regarded lawyers in the U.S. by Who's Who Legal in the area of business crime defense.