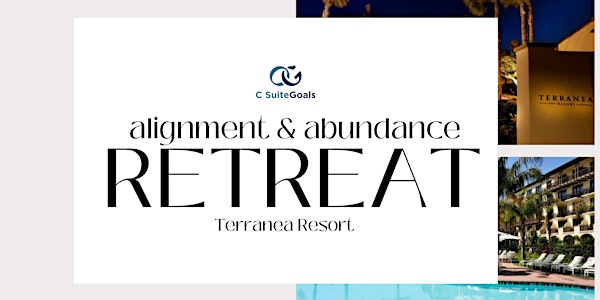 C Suite Goals Presents: Alignment & Abundance Retreat
Join C Suite Goals at the Abundance & Alignment Retreat from Friday, March 31st to Sunday, April 2nd, 2023!
When and where
Location
Terranea Resort 100 Terranea Way Rancho Palos Verdes, CA 90275
About this event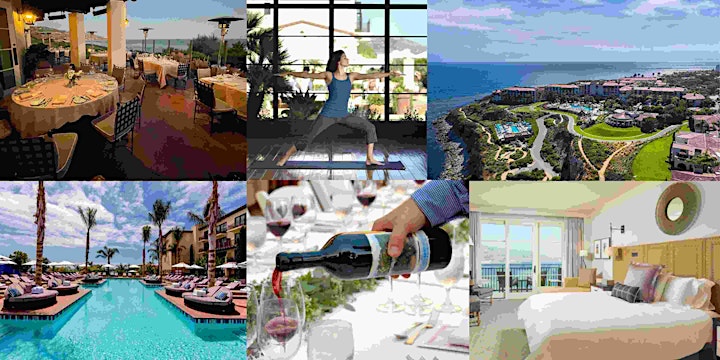 You won't want to miss this unique, one-of-a-kind experience at Terranea Resort with C-Suite Goals. Tickets are now available!
After a busy and draining COVID season, we know everyone is exhausted and overworked. We invite you to focus on finding balance with like-minded business owners at the beautiful Terranea Resort, an oceanfront 5-star resort in Rancho Palos Verdes.
We've crafted a relaxing yet informative retreat to help you cultivate a lifestyle of alignment and abundance in 2023.
Come alone or bring your favorite person with you and spend time together. The events are scheduled so that you can engage and absorb knowledge from subject matter experts, but carve out alone time and take advantage of all that Terranea has to offer.
We've brought together industry experts on various engaging topics, including cultivating an abundance mindset, hiring the best candidates, building a cohesive team, crafting compelling content, protecting your intellectual property, the pros and cons of hiring 1099 employees and readying your business to sell.
Plus, you'll have plenty of time in the schedule to enjoy all the resort has to offer, including access to 102 acres, breathtaking views, lessons in painting, the art of falconry, archery, guided nature hikes, tide pooling, paddle boarding, kayaking and more. The choice is yours!
RSVP today, and get ready to rest, relax, recharge and learn in paradise.
----
Early Bird Special!
Pay in full $4900.00 today! $500.00 off using code 'earlybird' if you book within the next 48 hours!
----
Cost: The total cost of the Retreat is $4,900 (USD). The flat fee set forth includes the following: 2 nights of accommodations at Terranea Resort, inclusive of parking; daily speakers to address issues surrounding leadership development; dinner and a 1-hour wine tasting on March, 31st, 2023; 3 meals on April 1st, 2023; breakfast and lunch on April 2nd, 2023; and daily Yoga classes, including use of the mats and other props.