Sales Have Ended
Ticket sales have ended
Visit our website for awesome startup videos, upcoming events, opportunities and much more: https://BostonNewTechnology.com
Sales Have Ended
Ticket sales have ended
Visit our website for awesome startup videos, upcoming events, opportunities and much more: https://BostonNewTechnology.com
Description
21+. Join us to:
Meet and Network with other C-Levels

Hear short talks on Digital Marketing from accomplished experts

Discuss Digital Marketing

Ask your questions on Digital Marketing and other topics

Enjoy dinner with beer, wine and more, courtesy of Gupta Media
C-Levels Connect is a new event series dedicated to enabling local executives to share ideas and advice, learn from each other and form partnerships, for business growth!
Tickets are $75 or free for C-Levels of funded USA startups (> $200k per year in business), or C-Levels of USA companies (except marketing agencies) with > $200k in direct annual revenue, who are attending C-Levels Connect for the first time. Attending C-Levels can attend future events at 50% off. C-Level roles are "chief" roles, including CEO, COO, CFO, CIO, CSO, etc.
Experts:

Jason Carrasco has been with Gupta Media for nearly 15 years, as the company's first full-time employee. A digital marketing enthusiast, he built Gupta's media buying team from the ground up, developing strategy, building relationships with key vendors and managing campaigns for some of the biggest brands in the world. His work in the digital space helped launch the careers of artists like Lady Gaga and Vampire Weekend, as well as products like Amazon Music Unlimited, Amazon's voice-driven music streaming service. Jason lives in Westwood with his wife, Mercedes, and their two children.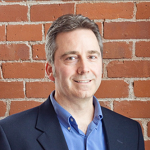 Robert Ferrari is the President of Bare Tree Media, a Boston based digital creative and publishing agency he founded 8 years ago. The company focuses on helping brands reach and engage audiences across popular mobile messaging platforms around the world. Robert is a veteran of the digital space having pioneered web enabled devices and services as a VP Sales at Philips, online games and services as VP Business Development at Turbine Entertainment (acquired by Warner Bros), and VP Business Development & Publishing at Sanrio Digital. Robert and the team are at Bare Tree Media manage partnerships and clients at Disney, LINE, New England Patriots, NBC Universal, Netflix, Snapchat, SnapOn, Twitter, Viacom, Warner Bros and WeChat. Bare Tree Media is well-known for its expertise related to audience engagement through AR for Facebook, Instagram and Snapchat, as well as emojis, messaging stickers and GIFs.
Host: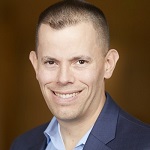 Chris Requena - Lead

Organizer

,

Boston New Technology
and
BDR, CapeStart
Chris is an app/software innovator, business grower, community builder and people connector. Since 2011, Chris has led the tech and startup group, Boston New Technology, growing it into one of the largest in the world. BNT is a network of 14 meetup groups that reach 50k members! BNT startups get extensive publicity and support from the community at monthly events and via BNT's network. Chris works in business development for CapeStart, which offers the best value for enterprise-class software, app and web development services. See CapeStart's free $5k new client offer below. Chris greatly enjoys collaborating with clients and users to design and build innovative solutions that solve problems. Chris also co-founded hubEngage, a platform for employee communication and engagement. Follow @CERequena @BostonNewTech @CapeStart
Brought to you by: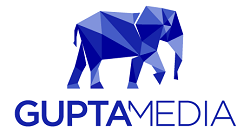 Gupta Media is a digital media agency helping the biggest brands solve their hardest problems. We help brands, teams, artists, and more achieve success using tactics like Search, Social, and Display.

CapeStart offers the best value for robust software and app development services, as well as data preparation services, for machine learning and AI. Our 275+ experts in design, development, testing, DevOps and product support, have delivered and maintained over 125 projects for clients. We specialize in building scalable web and mobile applications, machine learning solutions, ecommerce websites, search engine optimization and online payments. CapeStart is offering $5,000 in free services to new clients! To learn more, contact CapeStart BDR, Chris Requena, at: Chris "at" CapeStart.com
Agenda:
6:00 pm - Networking with C-Levels over drinks - beer, wine & soda
6:30 pm - Welcome & Introduction with dinner served. Voice your challenges and questions around Digital Marketing
6:35 pm - Short Talks on Digital Marketing and Q&A with Jason Carrasco and Robert Ferrari
7:30 pm - Discuss other Digital Marketing Topics
8:00 pm - Open Discussion
8:30 to 9:00 pm - More Networking (optional)
Directions & Parking:
Gupta Media is located on the 7th floor at 200 Berkeley St, Boston, MA 02116 (Google map).
Public Transportation:
Gupta Media is only 3-4 blocks from either the MBTA Green Line Copley Station or Orange Line Back Bay Station.
Parking:
These garages offer $10 parking after 5 pm (click/tap for Google maps):

• 100 Clarendon Garage at 100 Clarendon St
• Dartmouth Street Garage at 126 Dartmouth St

• Back Bay Garage at 87 St James Ave

Also: LAZ The Clarendon Garage is $12 after 4 pm at 400 Stuart St

Upon Arrival:
Show photo identification at the security desk in the lobby at 200 Berkeley St and take the elevator to the 7th floor. Enter the side for Gupta Media and check in at our table to pick up your name tag.
Attendance Terms:
BNT is dedicated to providing a harassment-free and inclusive event experience for all members/participants. To attend, event registrants agree to these Attendance Terms, which are summarized on the registration page for this event and in the confirmation email sent to registrants.
By registering for this event, you agree to share the information you submit with Boston New Technology and to be contacted by this party.