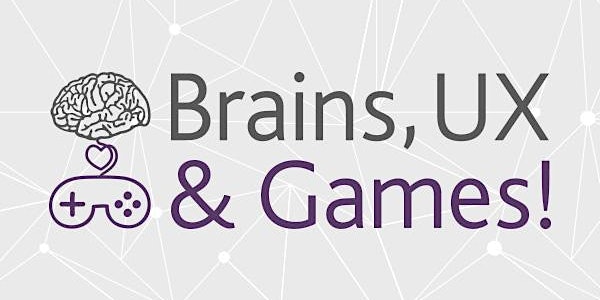 Butterfly Effect: How Neuroscience and UX Can Impact Design?
Location
HubHub Twin City B
821 09 Bratislava
Slovakia
Description
Case-study s voľnou diskusiou je organizovaná pre účastníkov Butterfly Effect programu a komunitu HubHubu. Prebieha v anglickom jazyku.
Celia Hodent:
Celia Hodent is recognized as a leader in the application of user experience and psychology in video game design and in the development of UX strategy and process in game studios. She holds a PhD in psychology from the University of Paris Descartes-Sorbonne, France, where she specialized in cognitive development. In 2005, Celia stepped aside from academic research to work with an educational toy manufacturer, VTech, and then entered the video game industry. She has worked at Ubisoft Paris, Ubisoft Montreal, LucasArts, and Epic Games to help guide the studios, and their projects, toward improved user experience practices. Celia's approach is to use cognitive science knowledge and the scientific method to concretely solve design problems and make sure the player experience is always enjoyable and engaging, while reaching business goals. Celia is also the founder and curator of the Game UX Summit, which launched in Durham, NC, in May of 2016, hosted by Epic Games. She has worked on many projects across multiple platforms (PC, console, mobile, and VR), including the Tom Clancy's Rainbow Six franchise, Star Wars: 1313, Paragon, Fortnite, and Spyjinx. Celia is the author of The Gamer's Brain: How Neuroscience and UX can Impact Video Game Design, published in August 2017.
Description:
User experience (UX) and neuroscience are becoming trendy in the industry, but how can these disciplines concretely help a team to develop a game? Some designers might think that this knowledge is not easy to apply, or even fear that it will distort the experience they intend to offer. However, UX and neuroscience (mostly cognitive psychology) combined are at the service of design, and can provide very concrete and easy-to-use tips to anticipate and solve design problems, sometimes even before the play testing phase. By having a general understanding of how the brain works and by following UX guidelines, the designers increase the chance of their audience experiencing the intended design. This talk will offer an introduction to user experience and cognitive psychology applied to video game development, illustrated by examples from various titles.