Description
Get your bonds tee out, polish your best boots and join us in celebrating Butch identity and culture. Butch/Stud will feature local and international LBQ artists, Sappho singers, drag kings, diesel dyke poets, butch and butch loving performers telling stories of Butch visibility and pride. If you love all things Butch then come help us pass the PRIDE on and make a space for old friends and baby dykes to come together and have a good time. Everyone is welcome.
Want to know more about who is performing?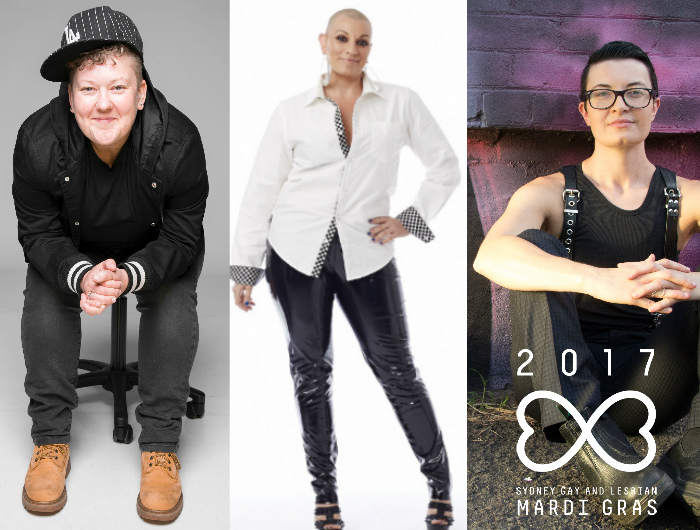 We hate to brag (not really) but if you haven't got your ticket yet - do it now because Kirsty Webeck will be taking the stage.

Kirsty is one of Australia's newest comedy juggernauts to take the country by storm. In a short four years, she has gone from performing a five minute set at the end of a comedy workshop to being one of the most in demand touring comedians in the country.
She's renowned for comedy that always punches up and leaving audiences feeling good. Follow her on social media so you can keep up to date with what she's up to: FB: www.facebook.com/kirstywebeck and Tw/Insta: @kirstywebeck
Fresh from launching their brand new EP last night at Valve Bar, Miss Eleni and Sisco Electro are bringing their own brand of Electro-Skank-Pop music to Butch/Stud. Sisco Electro will be playing us out to close, so bring your dancing shoes, I promise you wont be able to help yourself. Sisco Electro are: "confronting, catchy, and queer" — Same Same, SameSame.com.au

You can check Sisco Electros music out here...https://www.reverbnation.com/siscoelectro
Check their webpage out and subscribe for news here...http://www.siscoelectro.com/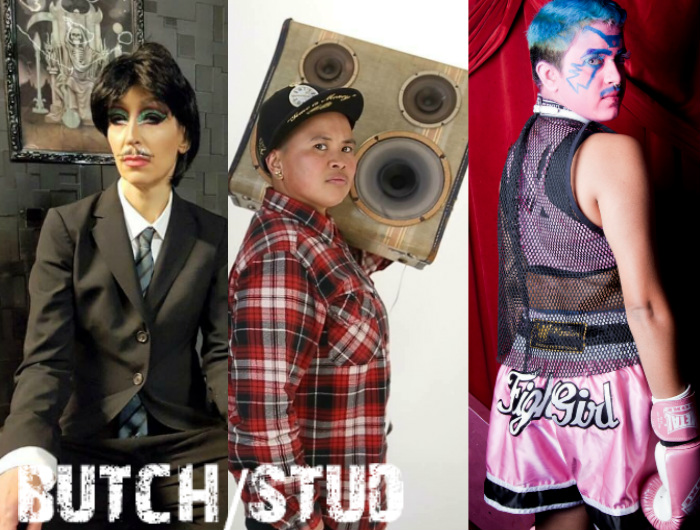 We are so pleased to share with you that Steve Suchard is coming to sing for us!
A professional film, television, and made-for-television movie extra, Steve has appeared in best-loved classics such as Mother, May I Sleep with Danger (man on park bench), Someone I Touched (beach volleyball player), Rosemary's Baby II – Look What Happened to Rosemary's Baby (man praying), and Back to the Future Part III (boy on locomotive). Brand new to singing and the stage, Steve will be singing the theme song from his school prom.
Fresh from the UK, Krishna Istha is a live artist and performance maker named as 'One to watch' on the Rainbow List 2015 (the annual celebration of the 100 most influential LGBT+ people in the UK). Their work once aptly described by Pink Fringe (UK) as "politicized pop culture parody at its finest", and they are bringing it for you at Butch/Stud.

Krishna is interested in transformations and pop culture representation, their work takes the form of comedic political acts and alter egos that focus on themes of queer culture, gender politics and feminism. Their work more often than not turns into a physical and vocal endurance test. You can find out more at their website… http://krishnaistha.com/about-2/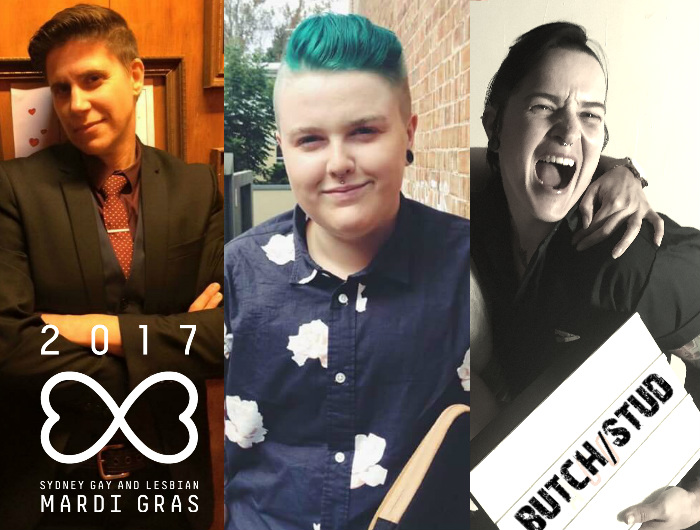 We are so excited to announce that Kait Fenwick will be gracing the mic at Butch/Stud.
Kait Fenwick is a queer, gender variant person living in Newcastle. Kait is an undergraduate BA student and a published Poet. Their poetry predominantly deals with what it means to be Butch within heteronormative spaces and navigating grey areas of gender. Kait was featured at this year's National Young Writers Festival and is joining us as our youngest performer of the night.
Other exciting artists joining us....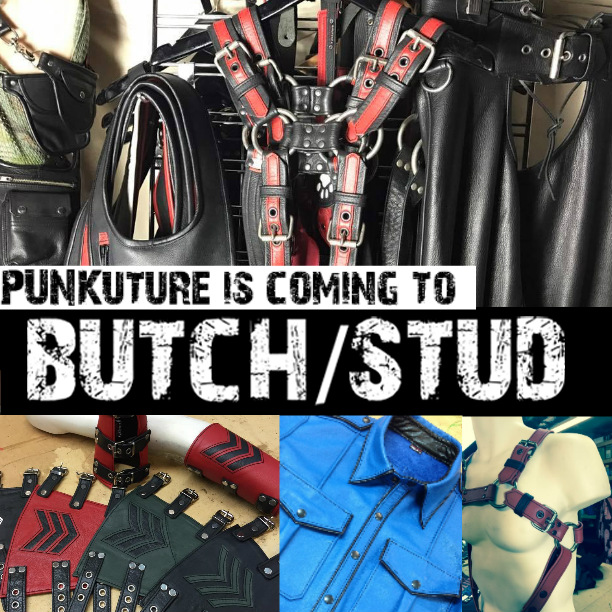 PUNKuture is coming to Butch/Stud!

Nikki Goldspink has been dressing Leather Dykes, Daddies and everyone in between in quality, custom PUNKuture leather for decades. If you've seen a hot Dyke sporting a comfy pair of leather pants in Sydney, chances are Nikki made them. And lucky for us she's bringing PUNKuture to Butch/Stud.

We will have a stall or two set up and plenty of room for you to try gear out and even better we are getting a special 25-50% off! So. Damn. Excited! You can check PUNKuture out here http://www.punkuture.com/home.html

Sam King is creating some special works just for us, we cannot wait to see them dressing the walls at the Rat. Sam King is an old school Butch Dyke and renowned Visual Artist. She is joining the Butch/Stud crew fresh from launching her brand new show 'Angels, Myths and Monsters on My Mind'. Last year her very successful show of fetish photography, 'If We Shadows', received rave reviews from critics and community alike.

Her new solo show opens 22 February 2017 at The Tap Gallery. Find out more here...https://en-au.fievent.com/e/angels-myths-monsters-on-my-mind-paintings-by-sam-king/5924042