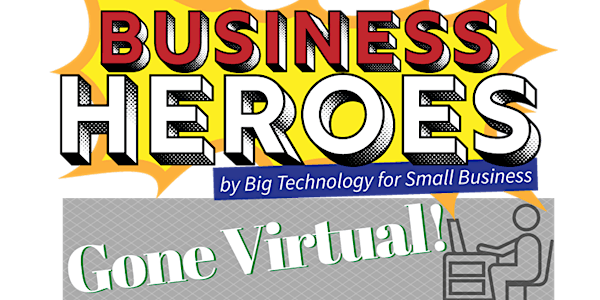 Business Heroes: Where every small business owner is a hero - Sep 16, 2020
Business Heroes is a unique combination of networking, instruction and motivation.
About this event
Wednesday August 19, 2020
Topic: Get Organized and get active
The most common issue for most business owners is that they do not have enough time to get everything done. We will discuss 2 solutions. First is to make sure all contacts with leads, prospects and customers are organized. Everyone in organized in one place with tracking for emails, texts and phone calls. No issues with remembering what you did and what you need to do next. The second solution is automation. You don't want to have to keep everything in your head. Smart automation will remember everything so you don't have to.
Agenda:
4:00 Welcome and housekeeping
4:10 Introductions
4:30 Presentation
4:50 Questions
 (We will start the zoom meeting at 3:45 to give people some extra time to get connected)
You have to register to get the link to the event.[register via Eventbrite.  We will email instructions to you.  Be certain to find that email]