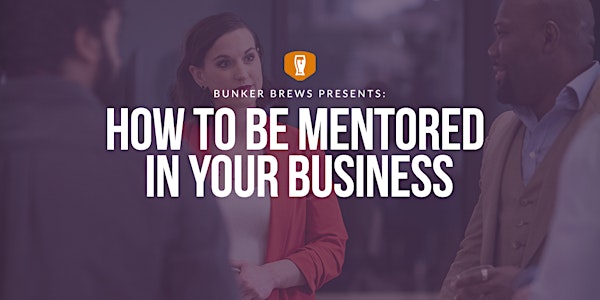 Bunker Brews Houston: How to be Mentored in Your Business
Lots of entrepreneurs fail to seek out mentors, and struggle in silence and isolation because of it.
When and where
Location
Mass Challenge 1313 Main Street Suite 210 Houston, TX 77002
About this event
Some will find great mentors, but fail to recognize the unspoken rules of the road to acquire, activate, and maintain a mentor-mentee relationship. We're talking to some great local mentors of business owners.
Three most important lessons for a successful mentorship:
1. Listen
2. Act
3. Follow Up
Recognizing the type of mentor you have/want and align your expectations with this type of relationship:
1. Reason
2. Season
3. Lifelong
This event is part of Bunker Brews, a monthly meetup where the Bunker Labs community, including veterans, military spouses, and civilians, comes together to network with subject matter experts, investors, thought leaders, and more in an environment focused on growth and development.
This event is for you if...
1. You're interested in meeting more like-minded, action-oriented entrepreneurs in a fun, casual setting.
2. You're interested in getting involved in the local entrepreneur community.
3. You'd like to learn more about companies being created by veterans in our community