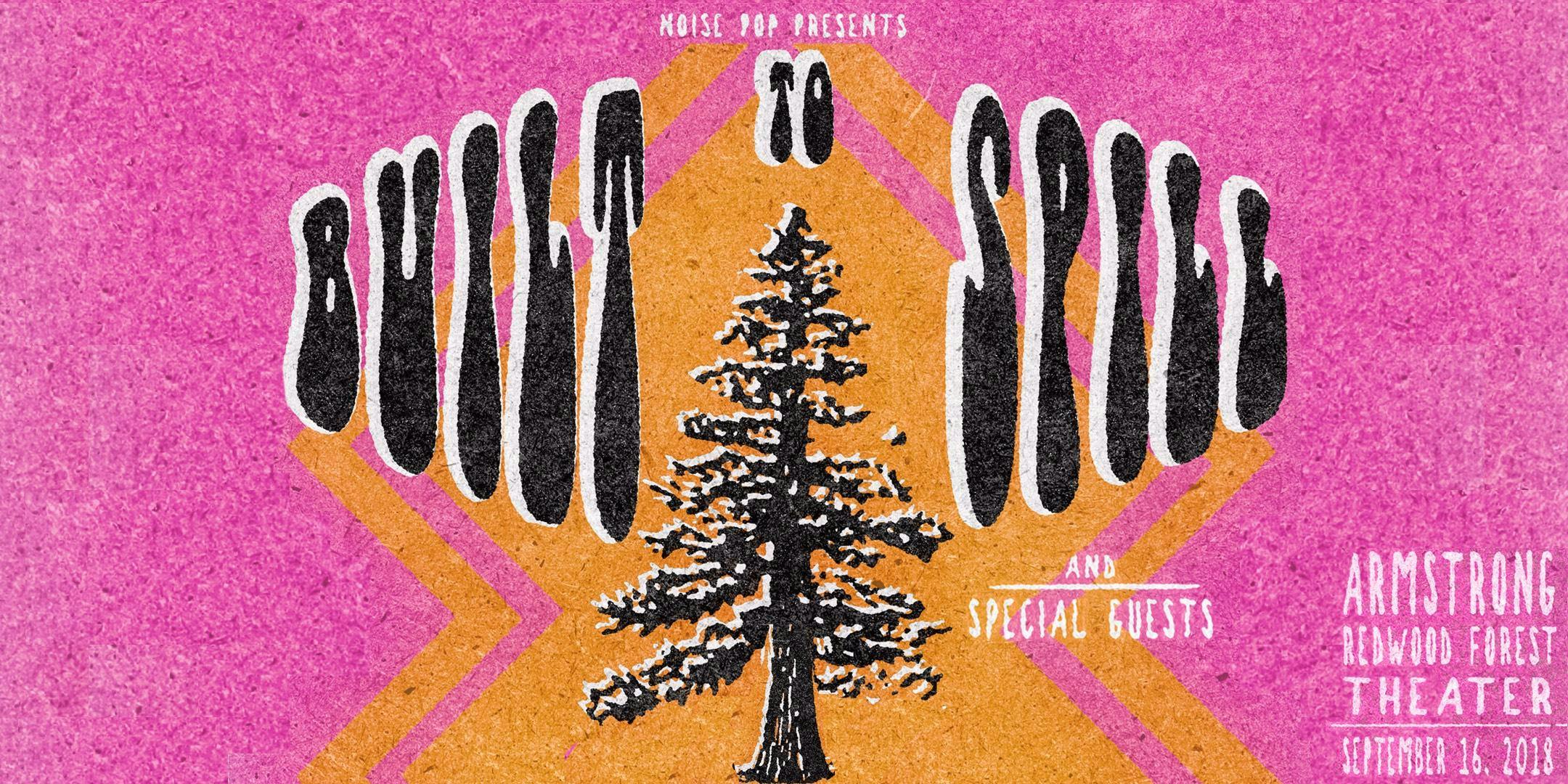 About this Event
Make it weekend in the redwoods! Don't miss Old Grove Festival the day before with New Monsoon.
Missed your chance to see Built to Spill? Catch them at Slim's 30th anniversary show!
--
The event begins at 5:00pm and ends promptly at 9:00pm.
Consider bringing: a flashlight or headlamp, seat cushions, warm clothes and walking shoes - walking up to ¾ of a mile may be required.
With the risk of wildfires, we ask that there is no smoking in the theater. Please go to designated smoking area in the nearby parking lot areas if you'd like to smoke.
Food and beverages, including a full bar, will be sold at the theater. Picnics are welcome, however no outside alcohol may be brought into the theater.
With that, please remember to leave no trace behind and to pick up after yourself.
There will be merchandise for sale at the theater as well as a special commemorative poster for this special and rare event.
All tickets will be at Will Call, so please bring a valid state ID.
We'd like to give one last thank you to our partners at Save The Redwoods League, Stewards of the Coast and Redwoods, Lagunitas Brewing Company, Bulleit Bourbon, Don Julio Tequila, Kettle One Vodka, Harken Wine, Line 39 Wines, and Revive Kombucha for making this once in a lifetime experience a reality!
Directions:
From River Road in Guerneville, travel 2 miles north on Armstrong Woods Rd.
Parking and complimentary shuttle service is provided. (Walking up to ¾ mile may be required; bring flashlights, seat cushions & warm clothes; shuttles provided for those in need). Shuttle service begins 1/2 hour before the gates open.
Those with special needs should email info@noisepop.com for specific parking information.
About Built To Spill:
Built to Spill, '90s American indie rockers hold the hearts of many as one of the most popular acts in the realm of postmodern, Pavement-style pop. Singer/songwriter/guitarist Doug Martsch is the brains behind their legacy and quickly became an important influencer to the modern day definition of indie rock. On each record, Martsch is the arranger who's crafted the twists and turn of guitar live and in stereo. This event will be a unique marriage between one of the most celebrated indie rock bands and the natural beauty of an outdoor redwood theater.
—
Staying over night? Rest your head in a luxury airstream with our partners over at AutoCamp, just down the road. Use the code NOISEPOP for 10% your bookings on 9/16
Camping is also available at Austin Creek State Recreation Area.