Are you a firearms trainer? Great! You probably know a lot about marksmanship. But how much do you know about instructional design?
About this event
Citizens Safety Academy is proud to present this three-part webinar series for firearms instructors who are looking to be more strategic and effective in how they design, build, and market their training courses. Register for one, two, or all three webinars to gain useful insight on the course building process from start to finish. Kudos to Apache Solutions for hosting these virtual events!
BYFC Webinar Series Part 2:
Outlines, Lesson Plans, and Content Selection
Thursday, September 9, 2021
7pm CT (8pm ET; 5pm PT) - Runs 2 hours
$30 stand-alone webinar (or included in the 3-part series for $75)
Now that you've identified your target market and general course goals, let's build a skeleton and start putting meat on those bones. A cohesive course is more than a patchwork of unconnected modules. There must be realistic benchmarks, logical progression, and objective assessment. In this second lesson of our three-part webinar series, we'll practice building the framework for a model firearms course; we'll document that framework with a basic lesson plan; and we'll discuss ways to identify which course material should be scrapped and what should be emphasized.
Want More Webinars?
This is just one session of our three-part Building Your Firearms Course series. Listed below are the links to the other parts of the series. You can purchase a ticket to any single webinar for $30. If you'd like to attend all three webinars, just select the Full Package ticket at checkout and get the whole series for only $75!
Who's Teaching?
Each webinar will be taught by Tiffany Johnson of Citizens Safety Academy. Tiffany is a "late bloomer" who underwent a 180-degree-conversion in the world of firearms. She grew up subscribing to common fears and misconceptions about guns and gun owners. After college, she reluctantly enrolled in a Rangemaster handgun safety course, and she was hooked. Her interests and training have expanded from handguns to shotguns and carbines.
Tiffany is a practicing attorney with licensure in Tennessee and Mississippi. She also spent many years teaching high school and college courses both online and face-to-face. She managed several adjunct faculty members at her local university and was responsible for training them on best practices for adult education. In her legal career, she frequently teaches seminars and webinars on presentation skills, visual rhetoric, online learning, and adult learning theory. Her passion for teaching persuasive messaging inspired the founding of Front Sight Press, a platform through which Tiffany helped firearms trainers improve their instructional materials, PowerPoint slide decks, and websites.
In addition to being mentored by Tom and Lynn Givens and other Rangemaster instructors, Tiffany has also trained under Jim Higginbotham, John Farnam, Craig Douglas, Massad Ayoob, and many other respected veterans of the self-defense community. She is member of the NRA and the Second Amendment Foundation, and she has earned instructor credentials from the State of Tennessee, the State of Mississippi, the National Rifle Association, the United States Concealed Carry Association, Massad Ayoob Group, and Rangemaster (Master Instructor Certification).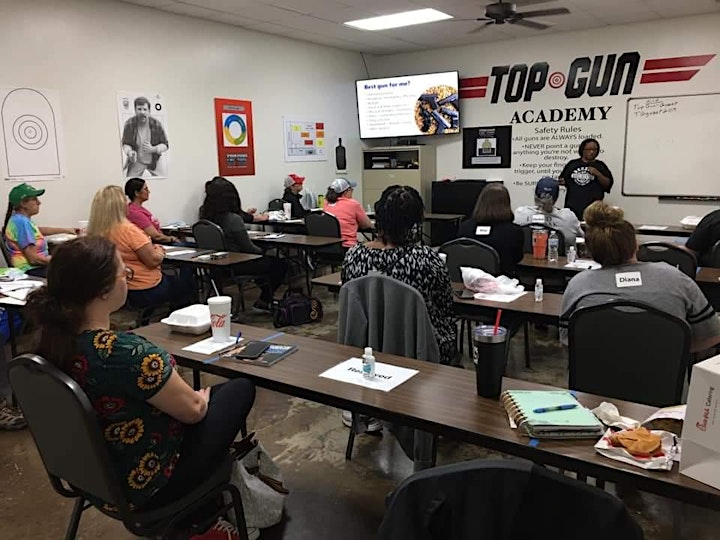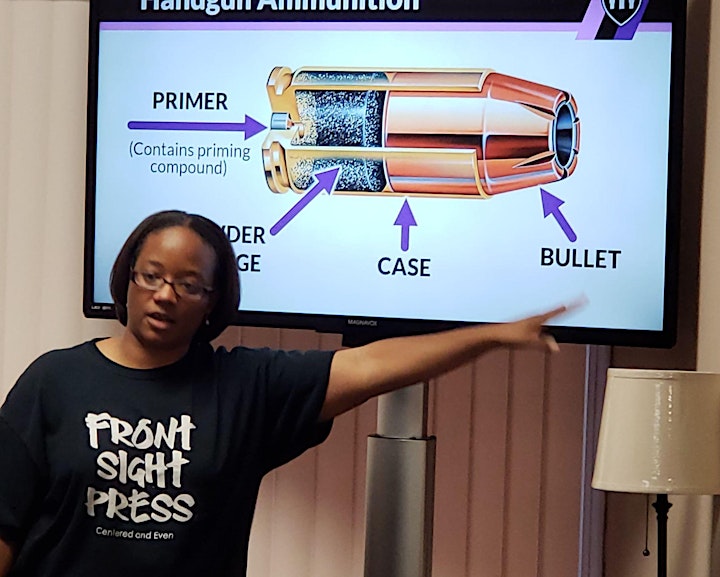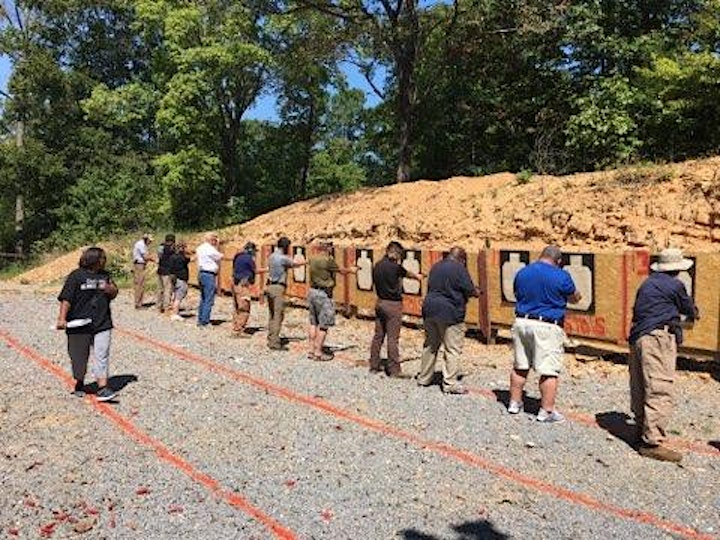 Date and time
Location
Refund policy
Organizer of Building Your Firearms Course: Part 2
Welcome to Citizens Safety Academy! CSA takes pride in giving good people self-confidence and peace of mind. We specialize in home defense and personal protection for everyday citizens, business proprietors, and families. Our safety solutions are well grounded in research, field experience, and many years of training. The CSA instructors have a wide array of professional backgrounds, from law enforcement and military, to education, legal practice, and private security. But we all share a passion for training in the field of personal defense and passing our expertise on to fellow law-abiding citizens. Our diversity helps us relate to all students — young and old, male and female, urban and rural, novice and expert. If you would like to empower yourself against crime and other dangers in today's challenging world, please consider signing up for one of our classes. We look forward to training with you and your loved ones. Please visit our website at www.CitizensSafety.com or call us at 615.801.8007.