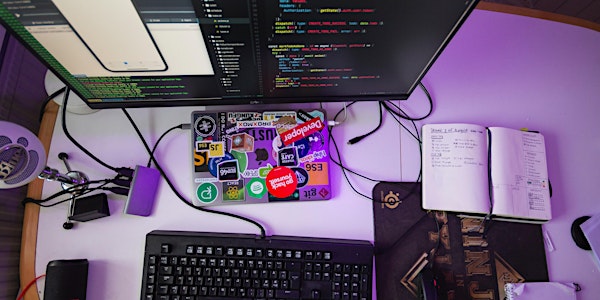 Building Universal Applications with Expo
This talk focuses on how you can leverage the power of Expo & React Native to build truly Universal Apps that virtually run on all platforms
When and where
Location
GUVI Geek Network Private Limited. Kanagam Road Chennai, TN 600113 India
About this event
Universal apps are the "Holy Grail" of modern application development where you write code once and the application virtually runs on all the platforms.
There are multiple technologies such as Ionic, Cordova, Native Script, React Native etc. that have been widely used to build cross platform mobile applications between Android & iOS. However, as the consumer platform grows across web, native, desktop and wearables, there has been a constant need to unify the codebase across different platforms. Building an entire product in a single codebase that can run on almost all devices is a huge challenge, however, if done right, will empower small teams to target huge audiences and move with a higher velocity.
In this session, we will be discussing how Expo - a framework based on React native leverages the Native APIs of different platforms and makes it possible to build truly universal apps which offer native features like camera, location and fluid UI animations at 60fps in a single codebase.
This will be an interactive session where we will be exploring how apps are built across different platforms such as Android, iOS, Web etc. and how we can unify the app development process across these platforms using different frameworks. There is also a live coding session where a simple application will be built and will act as an introduction for React Native & Expo.
This event is free for all and is sponsored by GUVI, a leading platform for learning to code in your native language.
About the Speaker
Dani Akash is a mobile application developer from Pickyourtrail who has been building web and mobile apps with React.js & React native. He is an active speaker in several chennai tech communities and is always exploring new ways to build high quality applications. You can follow him on twitter @dani_akash_