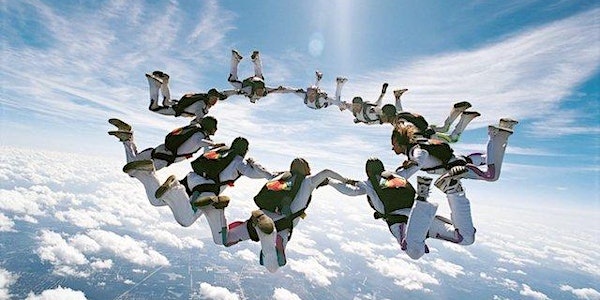 Building Trust in a Virtual Team
We are very pleased to introduce the online trust workshop for Remotes Teams.
Refund Policy
Refunds up to 7 days before event
About this event
Trust is the main ingredient of an effective team. More than 60% of all team problems are related to lack of trust. Remote Team requires high levels of trust in the organization, its leadership, and your teammates. But how do you build productive, trusting relationships when you work in different places and seldom see each other?
We will introduce you to proven tools for building trust. With our help you can improve the process of building a real team based on trust, respect and transparency. Teams that use our tools get business results.
The workshop is highly practical with just enough time spent on theory. We will explore the necessary components to build trust, leaving you with practical and actionable steps that will yield sustainable long-term results for your leadership and with your team. Support materials will be sent prior to and after each module.
Topics:
In this class we'll take you through the core components to build trust:
The physics of team trust
How to encourage honesty and vulnerability.
Why we need to take the time for individual check-ins.
How to support connection between team members
How to give the feedback
Modules:
Module 1. Awareness. Why we need trust in the Remote Team?
Module 2. Defining of trust. How we understand trust in the team?
Module 3. Dynamics of Team Trust. What forces can help us to develop and grow trust?
Module 4. Trust in Action. Strategy and tactics for the development of Trust.
Module 5. Trust Recovering.
This workshop can be taken in online format:
Online: five 60-minute, interactive online sessions (5 hrs)
This class will be hosted on Zoom and include breakout rooms where you will be interacting with other participants.
Your individual link will be emailed to you after you register.
Missed a bit? Don't worry – an unedited recording of the class will be made available so you can rewatch in your own time.
About Trainer
Alexey Pikulev, Creator of The Team Trust Canvas
I'm the founder of InTeamWeTrust, a company that helps teams foster trust.
I believe a hight trust culture inspire people to be more human, creative, and collaborative.
I'm excited that more and more companies, coaches and teams are adopting our Trust Toolkit. I look forward to meeting you at the Culture of Trust program.
Register right now!