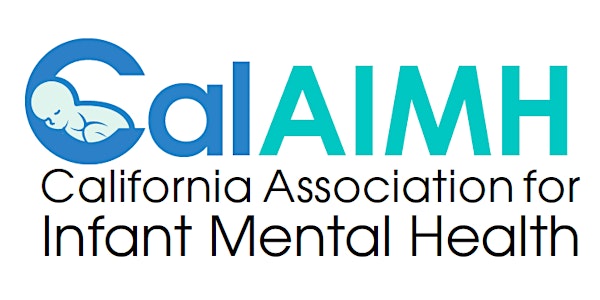 Building Resiliency in the Midst of Adversity
FREE webinar for CalAIMH members only
About this event
Webinar Topic
This workshop is intended to support leaders and supervisors in early childhood care and educational settings in identifying strategies to apply a reflective practice approach when supporting their frontline providers. This webinar will introduce a reflective practice model and strategies to engage and enhance provider health, wellness and overall satisfaction in their roles as early care providers will be the primary focus. There will be practical applications of mindfulness practices, linkages to the work they are doing with children and families, as well as offering direct resources that can be used with children and families they are serving.
Learning Objectives
1. Early care and education leaders will become familiar with the reflective practice model of support as a strategy to enhance overall health and well-being of frontline providers.
2. There will be an introduction and brief mindfulness practices to deepen capacity for reflective practice.
3. The Early Childhood Mindfulness Toolkit will be introduced as a resource to implement supportive practices for frontline providers.
California Center for IFECMH Endorsement Knowledge Domains:
Transdisciplinary and IFECMHS members:
B. Infant, Toddler, and Preschool Development
C. Biological and Psychosocial Factors Impacting Outcomes
No CE Credits will be offered for this event.
Contact training@calaimh.org for any questions.
Visit https://calaimh.org/membership/ to become a member.
About the Trainers
Debbie Reno-Smith, MFT has been working in the field of addiction and mental health for twenty years. She has developed expertise in the areas of specialized services in addiction, domestic violence, child welfare, children's mental health, and infant mental health. Debbie has specialty training as an Irving Harris mid-career Fellow in Infant Mental Health. She has conducted early childhood trainings and supports early care providers through consultation and reflective practice across the United States. Debbie is an Expert Trainer of the DC 0-5 for the National Zero To Three Center, and is trained in Mindfulness Based Stress Reduction and Mindfulness Based Self-Compassion. She implements a reflective practice facilitation strategy with supervisees that integrates mindfulness practice. She is licensed in two States and holds National Certifications in AOD, Mental Health, and has been endorsed as an Infant-Family and Early Childhood Mental Health Specialist Reflective Practice Mentor in the State of California.
For more information on CalAIMH events, please visit our website at https://calaimh.org/events/
Follow us on Facebook and Instagram!