Building Resiliency in Families with Eileen Devine, LCSW - September 5, 20...
Description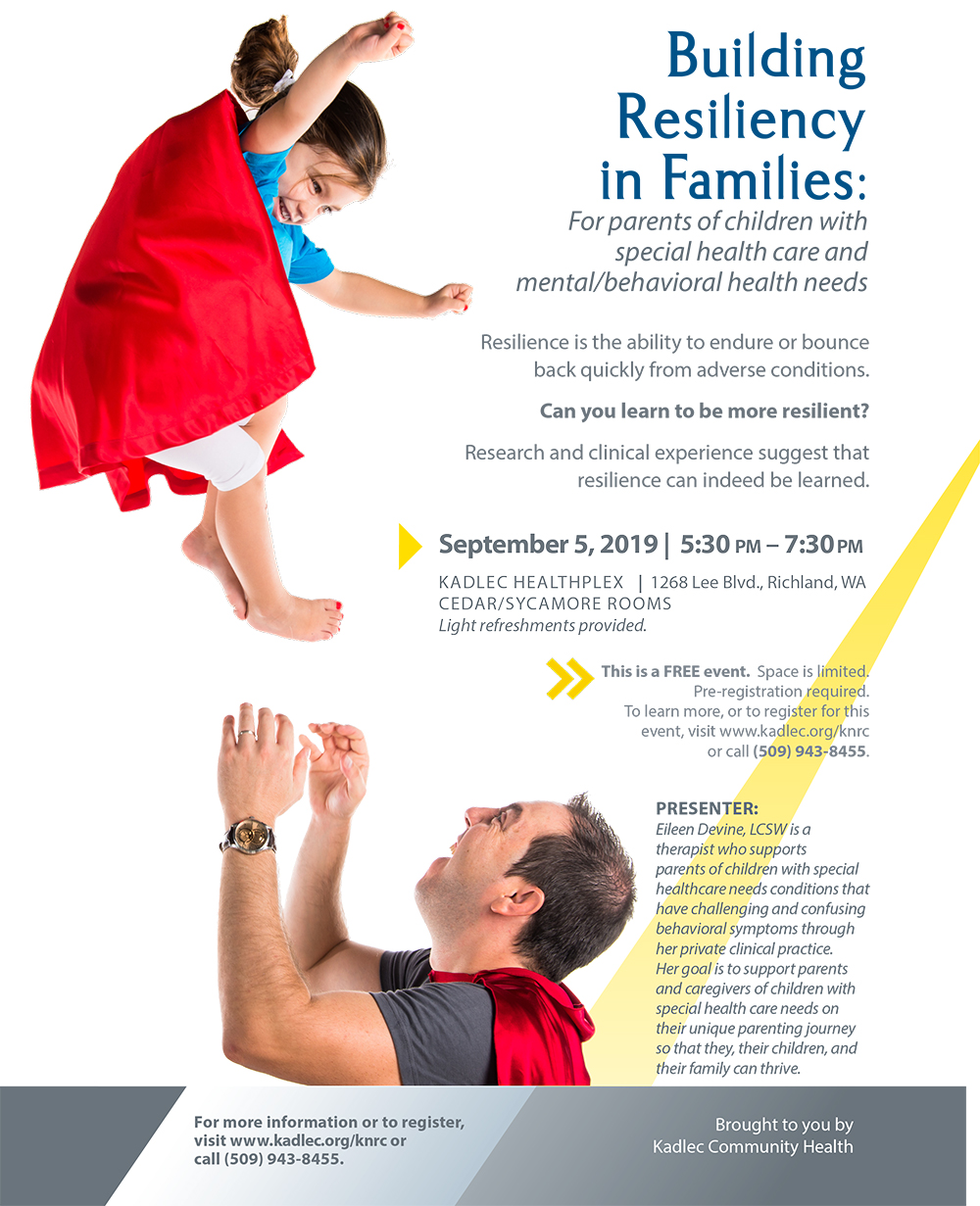 Eileen Devine, LCSW – Bio
Eileen Devine, LCSW is a therapist who supports parents of children with special healthcare needs through her private clinical practice, FASD Northwest. She has over a dozen years of clinical experience, with a special emphasis on working with families impacted by Fetal Alcohol Spectrum Disorder (FASD), neuroimmune disorders and other brain-based (neurobehavioral) conditions that have challenging and confusing behavioral symptoms. In addition to her license in clinical social work, she is an instructor for the Post-Master's Certificate in Adoption and Foster Family Therapy through Portland State University's Child Welfare Partnership where she teaches other providers how to implement the neurobehavioral model in their work with families. In addition to this professional experience, Eileen has the lived experience of parenting a child with significant neurobehavioral challenges. Her goal is to support parents and caregivers of children with special health care needs on their unique parenting journey so that they, their children, and their family can thrive.
Building Resiliency in Families:
For parents of children with special health care and mental/behavioral health needs
1. Relational Stress in Individuals and Families:
Define relational stress, specific to parent partnerships and families

Normalize this in the context of all families and also how it is different (intensified) in families of children with special needs
2. Discuss signs and symptoms of stress, (leading to) compassion fatigue, (and then leading to) burnout:
Define compassion fatigue and secondary trauma (what this is, how it develops)

Define caregiver burnout (it's differences as well as relationship to compassion fatigue)

Provide examples of what this (compassion fatigue and burnout) looks like in day-to-day within the parent partnership or families

Identify ways in which compassion fatigue and burnout in an individual can impact family system

Discuss core values, "value clashes", our emotional response to this "clash", and how this leads to stress and burnout

Discuss stages of grief as it results to parenting a child with significant disabilities and the stress this can place on individuals/family systems
2. Building Resiliency:
Building resilience as individuals and as couples
Defining resiliency and how it applies to parents of children with special needs
Importance of recognizing the severity of caregiver trauma

Importance of focus on self/maintaining autonomy

Focus on health (physical, mental, spiritual) and why this is so crucial in reducing stress

Communication strategies for parent – how to build a strong partnership

Exercise: How to Find More Time (by closely evaluating what's on your plate)