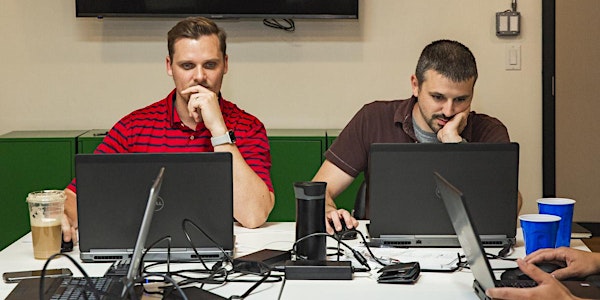 Building Front-End Applications Rapidly with React
In this workshop you'll learn how to build modern web applications using React. This event is part of our Asbury Agile 2019 Workshop Series.
When and where
Location
Cowerks :: Asbury Park 619 Lake Avenue Asbury Park, NJ 07712
About this event
In this workshop, you'll learn how to build modern web applications using React.
We'll start by getting your first React application off the ground using Facebook's create-react-app before moving on to how to build and test React components.
By the end of the workshop, you'll have acquired front-end development skills and learned some best practices for structuring your React projects.
Prerequisites (to participate in the coding projects):
An understanding of JavaScript or similar programming language
A laptop with NodeJS10, an IDE such as Visual Studio Code, and Git installed
* please note that if you just want to follow along you do not need to bring a laptop
Presenters:
Carlos Limardo
Carlos is a Software Engineer on the UI Components team at iCIMS, where he is responsible for architecting their design system and helping build out the iCIMS component library. Born in the Dominican Republic but raised on the Jersey Shore, Carlos is a self-taught developer with more than 18 years of experience touching every part of the stack. When he's not at work on his MacBook, he's at home on his MacBook learning about the latest open source technology or hanging out by the water with his two kids.
Parish Regn-Stillwaggon
Parish is a Software Engineer on the UX Framework Engineering team at iCIMS, where he works on the iCIMS front-end platform. An NJ native and developer of 16 years, Parish started programming games in C++ but is now a full stack web engineer who is always looking to learn something new. Outside of work, Parish is an avid gamer who also loves a good karaoke night.