Event Information
Location
Webinar
Enterprise Pricing for this event: Individual participant registration link, webinar login & materials provided upon ticket purchase
Description
Building Blocks of a Winning Proposal
October 25 & 26 (1-3 pm ET; 4 hours total)
Have you been told you lost the bid because you are "marginally qualified"?
Did the CO say "You didn't understand the scope of work"?
Have you lost a proposal by a small percentage?
Want to cut your bid costs and increase your profit on the win?
Can you simply not afford to lose your next bid?

Summit Insight CEO Judy Bradt, a 30-year government contracts expert, has counseled more than 15,000 clients helping them to win more than $300 million in federal government business.
Building Blocks of a Winning Proposal walks you through the essential steps to win more government contracts more efficiently.
WHO SHOULD ATTEND
This class is for everyone responsible for growing your organization's business in federal contracting including business owner and executive, business development leads, capture and proposal managers, pricing supervisors and technical writers.
WHAT YOU'LL LEARN
The two-day, four-hour event will improve how to identify opportunities you can truly win and know when it's time to pass, interpret the solicitation to guide your proposal, be confident you can meet the contract Ts and Cs, align and energize your proposal team throughout the process and pitfalls you can avoid from day one.
Day One (1-3 pm ET):
BUILDING BLOCK 1 – RELATIONSHIPS:
Who is evaluating your proposal?
BUILDING BLOCK 2 – RULES & ACRONYMS:
What are they, and how do I stay out of trouble?
BUILDING BLOCK 3 - THE "SECRET" EMBEDDED BLOCK FOR WINNERS ONLY:
The revelation that pays for this class ten times over!
BUILDING BLOCK 4 – BID/NO BID DECISION:
Save time and money! Learn how primes filter out the losers.
BUILDING BLOCK 5 – THE ORGANIZED RESPONSE:
How to avoid proposal pitfalls.
Day Two (1-3 pm ET):
BUILDING BLOCK 6 – THE APPROPRIATE WRITING STYLE:
What does the government buyer prefer?
BUILDING BLOCK 7 – THE "OUTSTANDING" TECHNICAL SOLUTION AT THE RIGHT PRICE:
The "Make It Or Break It" building block.
BUILDING BLOCK 8 – THE COMPLETED "BID" SUBMISSION:
Putting it all together, no mistakes allowed!
BUILDING BLOCK 9 – THE "ORAL PRESENTATION":
How to be the obvious vendor of choice.
BUILDING BLOCK 10 – THE "BEST AND FINAL OFFER":
Closing the deal in the eleventh hour.
Plus: Q/A session, including BONUS: How to turn a loser into a winner down the road.
What you'll get: Tools, Templates and Take-Aways
Ten tools our presenter used to win $65M in 18 months




Editable templates you can use right away

Write more "winners" and

c

onfidently pass on "losers"

Recordings to review and share
Each attendee will receive a 90-PAGE course workbook, bonus templates, tools, and online resource library, including:
Exercises and templates to guide you during the class and to use right away for your next proposal
TOOLS to automate your team's proposal process
Audio tutorials to use and share
ONLINE RESOURCE LIST
BONUS templates, organizational tools, and guides to create and manage your next proposal:
proposal management schedule template
executive summary outline
past performance template
management plan template/outline with working examples
team resume information prompter
mitigating proposal risks
words/phrases to avoid
win strategy and theme statement development planner
Schedule-friendly four hours (1-3 pm ET each day).

TICKETS & SPECIAL OFFERS
By taking this session as a teleclass, your whole team gets the full training for JUST...$697
National Veterans Small Business Coalition members enter promo code NVSBC at checkout for scholarship rate $557.
100% tuition reimbursement available. Ask me how! Call (703) 627 1074
Your Instructor: Eileen Kent, Federal Sales Sherpa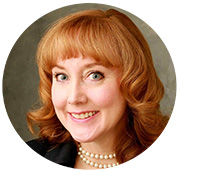 She's been a trainer, subject matter expert and federal sales professional since 1986 for Government and Corporations alike. Between 1996 and 2002 Kent sold and led sales teams to win millions in federal business for Brook Furniture Rental in Chicago, IL with agencies and primes including Homeland Security, FEMA, DoD, the Pentagon, White House, US Senate, EPA, FBI, Secret Service, CIA, Defense Logistics Agency, Veterans Administration, Boeing, Lockheed, Bechtel, and Jacobs Engineering. She has guided her clients – including manufacturers, IT companies, professional services firms and more -- to millions of dollars of federal contract success.
For over twenty years, she has shared her skills and insights into federal sales success as a speaker and trainer with thousands of business owners in federal sales classes, seminars, and workshops across America.


FAQs
How can I contact the organizer with any questions?
Call Judy Bradt (703) 627 1074
How do I register additional team members?
Easy! List your main point of contact when you buy your ticket. I'll forward you the links to register each attendee. Each person you register gets a personal login and materials.
What do I need to bring?
Pad of Paper, pen and an open mind.
Location
Webinar
Enterprise Pricing for this event: Individual participant registration link, webinar login & materials provided upon ticket purchase