Description
A decentralized app or "ÐApp", is a software application that runs on a distributed computing system such as the Ethereum blockchain. As opposed to traditional centralized applications, where the frontend talks to APIs and datastores running on centralized servers, a ÐApp talks to smart contracts on decentralized blockchains.

Web3 Singapore is a learning community for folks interested in ÐApp development. No experience necessary - bring your machine and get ready to #BUIDL.

---
Meetup Agenda

In our third session, we'll expand beyond the basics of the Solidity smart contract language and dive into more advanced topics around smart contract development.

* Recap of the previous session on Solidity basics
* More Solidity constructs: Interfaces, Inheritance, Events, External Contract Calls, and more
* Smart Contract Design Patterns
* Smart Contract Security Best Practices
* Smart Contract Upgradeability
* Smart Contract Development Tools
* Testing your Smart Contracts
* Deploying your Smart Contracts
* Recommending Learning Resources
---
Schedule

7.00pm: Registration

7.20pm: Start of session, opening address by hosts

7.30pm: Start of scheduled talks

9:00pm: Community announcements / End of event
---
About the Speaker

Yos is a blockchain developer experienced in writing smart contracts and building decentralized applications on the Ethereum blockchain. He is passionate about decentralized technologies and started Web3 Singapore to build a community for developers in the space.
Stay updated and get notified on future Web3 Singapore events and announcements here!
---
Terms of Participation Agreement
By participating in this event, you grant TRIVE and JustCo permission to capture photo/video of the event. All personal information will be kept confidential, but photos/videos may be shared or used by the organizer for promotional purposes.
---
About TRIVE

TRIVE is an early-stage Venture Capital Fund Manager based in Singapore and holds a MAS VC-FM licence. It invests in startups that is operating in SEA that includes programming schools, deep technologies, blockchain, logistics and eCommerce.
On its community front, TRIVE is an Accredited Mentor Partner of Enterprise SG and offers a S$30k Startup SG Founder Grant through its pay-it-forward incubation program. On top of the grant, Singaporeans who apply through TRIVE Labs, our pay-it-forward incubation program are given free S$50k business benefits, co-working hotdesking space at JustCo Marina Square, and access to over 80 NEXT50.sg mentors.
Part of its vision to raise a new generation of Singapore entrepreneurs is to provide masterclasses to impart the experiences and skills to Singaporean millennial entrepreneurs aged 35 and below.
TRIVE portfolio companies also have a pro-Singapore agenda, one of which is Upcode Academy, a CPE-certified programming school that offers 70-100% subsidies to Singaporeans wishing to upskill themselves in the fields of data science, web development, cybersecurity, blockchain and computer vision.
---
About JustCo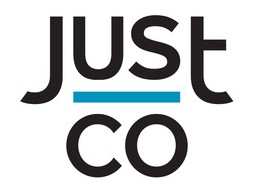 Founded in 2011 and headquartered in Singapore, JustCo is Asia's leading premium flexible workspace provider. We continually disrupt the status quo and redefine collaborative working.
In our communities, we connect dynamic entrepreneurs, start-ups and large corporations. People are at the heart of what we do, as we create networking events and strategic partnerships for our members and partners to gain insights, collaborate, and help each other. Our passion for customer satisfaction ensures our members find comfort and peace of mind – the same JustCo hospitality, no matter where you are.
We make work better by revolutionising how people work, empowering our ever-growing community with exceptional flexibility, opportunities and experiences.
Come and experience JustCo with our 1-day free trial!
Singapore:
6 Raffles Quay | 20 Collyer Quay | 120 Robinson Road | Asia Square | AXA Tower
China Square Central| Manulife Tower | MacDonald House | Marina One
Marina Square | Samsung Hub | UIC Building | Westgate Tower
Australia | China | Indonesia | South Korea | Taiwan| Thailand