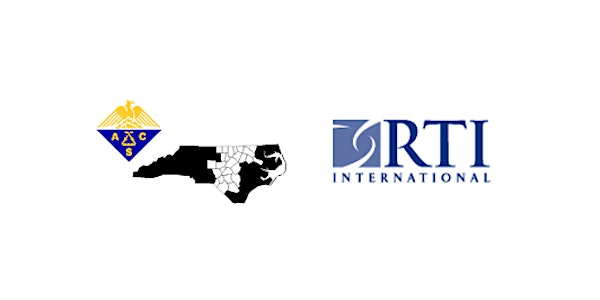 Building an Online Profile Workshop for Scientists!
When and where
Location
The Frontier 800 Park Offices Drive Triangle, NC 27709
Description
The NC-ACS together with RTI International is excited to provide dinner and a workshop titled "Building an Online Profile Using Social Networking and Amplification Tools for Scientists"!
The event includes dinner from The Farmery starting at 6PM! The workshop will begin promptly at 6:30PM.
Please note to bring your computer and let our Speaker, Antony Williams, help you build your online profile!
Speaker: Antony Williams
Abstract: Many of us nowadays invest significant amounts of time in sharing our activities and opinions with friends and family via social networking tools such as Facebook, Twitter or other related websites. However, despite the availability of many platforms for scientists to connect and share with their peers in the scientific community the majority do not make use of these tools, despite their promise and potential impact and influence on our careers. We are already being indexed and exposed on the internet via our publications, presentations and
data and new "AltMetric scores" are being assigned to scientific publications as measures of popularity and,
supposedly, of impact. We now have even more ways to contribute to science, to annotate and curate data, to
"publish" in new ways, and many of these activities are as part of a growing crowdsourcing network. This
presentation provides an overview of the various types of networking and collaborative sites available to
scientists and ways to expose your scientific activities online. It will discuss the new world of AltMetrics that is
in an explosive growth curve and will help you understand how to influence and leverage some of these new
measures. Participating online, whether it be simply for career advancement or for wider exposure of your
research, there are now a series of web applications that can provide a great opportunity to develop a
scientific profile within the community.

The NC‐ACS thanks RTI International and the Corporation Associates Local Section & International Chapter
Grants for sponsoring this event!