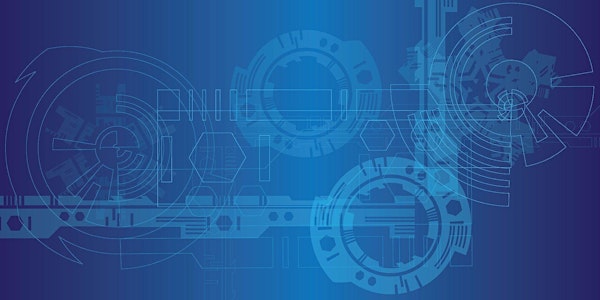 Building Agile Machine Learning Models
Dr. Richard Zemel will focus on three fundamental issues that confront our attempts to build flexible and effective ML systems.
About this event
To attend the lecture, please register. You will receive webinar info in your email inbox from Eventbrite.
The last few years have seen significant advances and real-world applications in machine learning and artificial intelligence, which have also led to a myriad of challenges. In this talk, Dr. Richard Zemel will focus on three fundamental issues that confront our attempts to build flexible and effective ML systems. How can new tasks be learned readily, with relatively few examples? How can these systems maintain strong performance as the environment they are operating in differs from the training environment? Dr. Zemel will discuss current approaches to these problems, and some surprising links to a third problem: how can these systems avoid discriminating against individuals or groups? He will highlight their successes and also current limitations and open problems.
Richard Zemel is a Professor and Machine Learning Research Chair in the Department of Computer Science at the University of Toronto. He will be joining the faculty in the Computer Science Department at Columbia University this summer. He is a Co-Founder and the Research Director of the Vector Institute for Artificial Intelligence. His awards include an NVIDIA Pioneers of AI Award, an ONR Young Investigator Award, a CIFAR AI Chair, and two NSERC Discovery Accelerators. Rich is on the Advisory Board of the Neural Information Processing Society. Rich's current research interests include learning useful representations of data without any supervision, algorithmic fairness, learning with little data, and graph-based machine learning. His research is supported by grants from NSERC, CIFAR, Microsoft, Google, Samsung, DARPA, and iARPA.
The CAIT Distinguished Lecture Series seeks to promote education and learning on the state of artificial intelligence technology through lectures from both academic and industry researchers and experts. Lectures are held throughout the academic year and are open to the public.

The mission of the Columbia University Center of Artificial Intelligence Technology in Collaboration with Amazon is to better society through the development and adoption of advanced AI technology contributing to a more secure, connected, creative, sustainable, healthy and equitable humanity.
Connecting and channeling the broad strengths in SEAS and related disciplines through collaborative projects, student fellowships, and outreach programming, the Center will establish a world-class center of knowledge discovery and talent training for broad societal impact. Through a partnership with Amazon - a leading industry collaborator, the Center will also leverage the deep insights and extensive experiences in developing robust, scalable AI systems meeting various stakeholder's needs in critical applications and objectives. Such insights play an essential role in cultivating new research ideas and validating academic research results.