Description
We show our work to the world, but how do we know what the people who are buying our work actually look for? It's not only about the images, it's also about how they are presented.
Photographer's Rep, Joe Lombardo, has been interviewing art buyers and photo editors about what makes or breaks a good photography website. Joe sells to photo editors and art buyers every day, he knows the pitfalls of poor design or clumsy navigation, mistakes that can turn off a buyer before they even look through your images.
After we hear this important information from Joe, Chelsea Temkin from Wix.com will show us some new tools we can use to easily build a website that works. Wix makes it easy to create a beautiful, professional web presence--at no cost! This part of the event is "hands on", so bring your laptop and get started on a new website with the photography tools available on Wix. There are no creative limits and no coding skills are needed.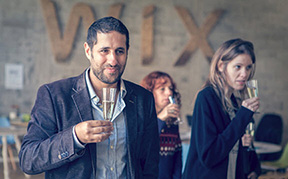 After the workshop there will be time to have a drink, meet some people and ask more questions about building your new website.
The APA|NY Flagship Sponsor is: